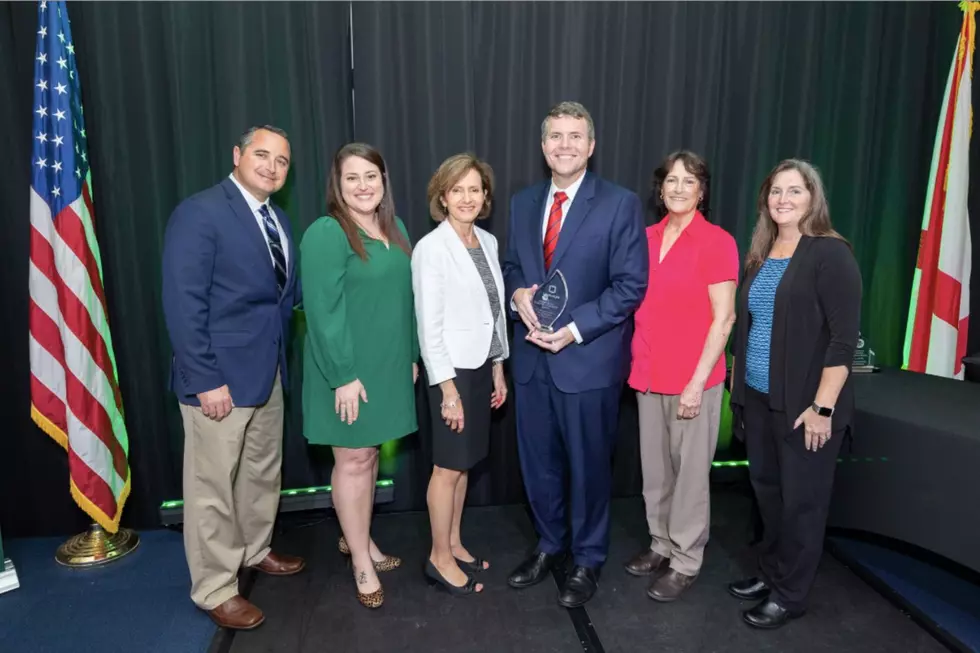 Mayor Walt Maddox Receives Nationwide Disaster Award at State Leadership Conference
Facebook: Walt Maddox
Mayor Walt Maddox received a national award at the Alabama League of Municipalities Leadership Conference for his leadership in the wake of the April 2011 tornado.
According to a post from Maddox on Facebook, Maddox was presented with the Tommy Longo Disaster Leadership Award on Tuesday. He was nominated for the award by the Alabama League of Municipalities.
According to the release, the award was created by LeadersLink, a nonprofit that "harnesses and shares elected officials' disaster lessons learned to help other communities better prevent, prepare for and recover from crises."
The release stated nominations poured in from around the country, highlighting nominees for their recoveries from wildfires, floods, tornadoes and hurricanes.
Maddox was selected by a three-judge panel for the "extraordinary job he did leading Tuscaloosa" in the aftermath of the EF4 tornado that claimed the lives of 41 people and damaged a large portion of the city.
The panel wrote, "His previous training with FEMA was put into action as he led the response for his community and even more importantly formed the Rebuild Tuscaloosa Task Force which was instrumental in driving the recovery of Tuscaloosa. While it took almost ten years, as it often does in large disasters, the community is so much better for Mayor Maddox's leadership in the disaster and in the recovery of his community."
The release noted "The Wall Street Journal described the Tuscaloosa disaster recovery as an attempt to 'courageously create a showpiece' of 'unique neighborhoods that are healthy, safe, accessible, connected and sustainable."
"Our community's response to the devastating April 27, 2011 tornado was exactly that – a community effort," Maddox said. "37 municipalities from across the state of Alabama came to Tuscaloosa in the aftermath to help us rebuild. I believe we owe the bond between cities and towns across our state in large part to the League of Municipalities."
The award is named after the late John "Tommy" Longo, the mayor of Waveland, Mississippi who "led the city's successful recovery from Hurricane Katrina and volunteered to serve as one of LeadersLink's first mentors, sharing what he had learned with other mayors whose towns had been damaged by hurricanes."
Top Stories from the Tuscaloosa Thread (10/31 - 11/7)
18 of the Top Stories published by the Tuscaloosa Thread during the week of October 17th, 2022.
More From Tuscaloosa Thread