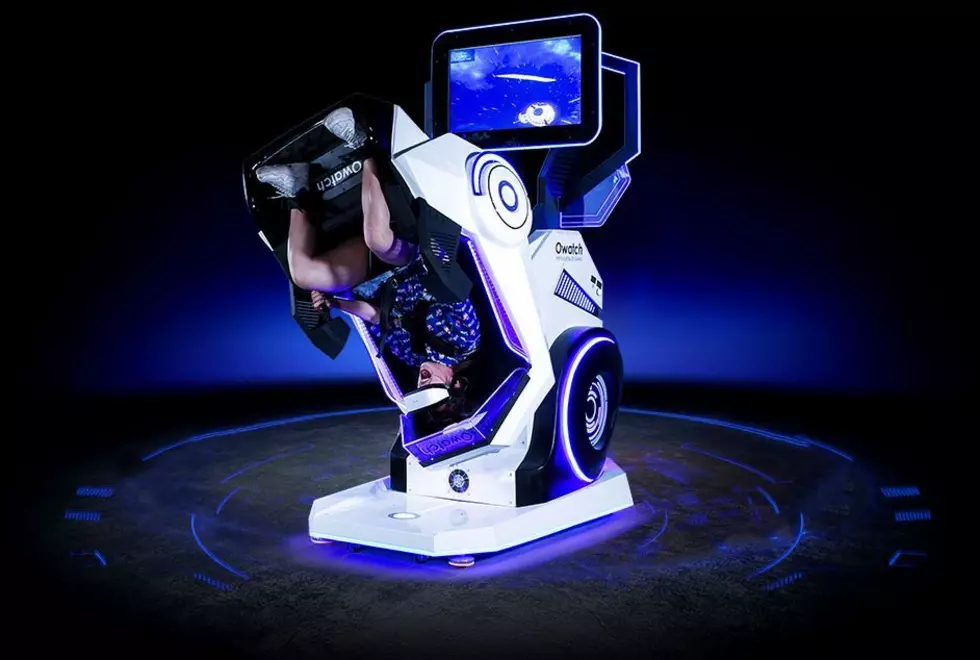 Virtual Reality Arcade to Bring "Future of Gaming" to Tuscaloosa's University Mall
(Owatch Virtual Reality Games)
A new kind of arcade is coming to Tuscaloosa's University Mall, aiming to immerse patrons as fully as possible in virtual experiences designed for the entire family.
Greg Davis is the owner and operator of Virtual World, a virtual reality arcade in the Northpark Mall in Ridgeland, Mississippi.
"Virtual World is a virtual reality gaming center with interactive rides and PC games for families, not just for kids -- we try to provide something for the whole family to come in and enjoy," Davis said in an interview with the Thread Thursday morning. "Virtual reality just makes you feel like part of the action, but it's all about bringing families, friends and co-workers together to experience the future of gaming."
The experiences will vary, Davis said, from virtual rollercoasters to racing simulators to shooting games. Patrons will jump into a virtual world with the help of a VR headset and machines like the 360-degree rotating chair featured in the video below, so users are in a space that looks, sounds and feels more real than any conventional gaming experience.
Davis said he opened Virtual World in Mississippi last summer, and the success of the concept caught the attention of Aronov Realty, the retail real estate giant that owns the University Mall on McFarland Boulevard.
"Business is great, mostly on weekends," Davis said. "We had large crowds most every day in the summer, but when school starts, during the week things kind of die down. But we do very well here every weekend."
Aronov asked if Davis would be interested in bringing Virtual World to the Druid City, and he agreed.
"I found [Tuscaloosa] quite interesting and it's a tempting market, so we'll see how it goes," Davis said.
The entrepreneur said he is splitting time this month managing the arcade in Mississippi and setting up shop in the mall, but said he aims to have the Tuscaloosa location up and running by Independence Day next month.
Based on Virtual World's success in Mississippi, Davis said he hopes it will be a hit when it opens in Suite 103 in the mall, across from rue 21, Spencers and LensCrafters.
"This is a new, virtual reality arcade coming to town and we're looking forward to being here and treating everyone like family," he said. "We want everyone coming in to feel welcome and go back then come again. We have great customer service and we'll make sure everyone feels at home and enjoys their stay with us."
For updates on Virtual World and other restaurant and retail development in West Alabama, stay connected to the Tuscaloosa Thread.
New Tuscaloosa Restaurants & Retail in 2021
Tuscaloosa Restaurants and Stores That Closed for Good in 2021
More From Tuscaloosa Thread