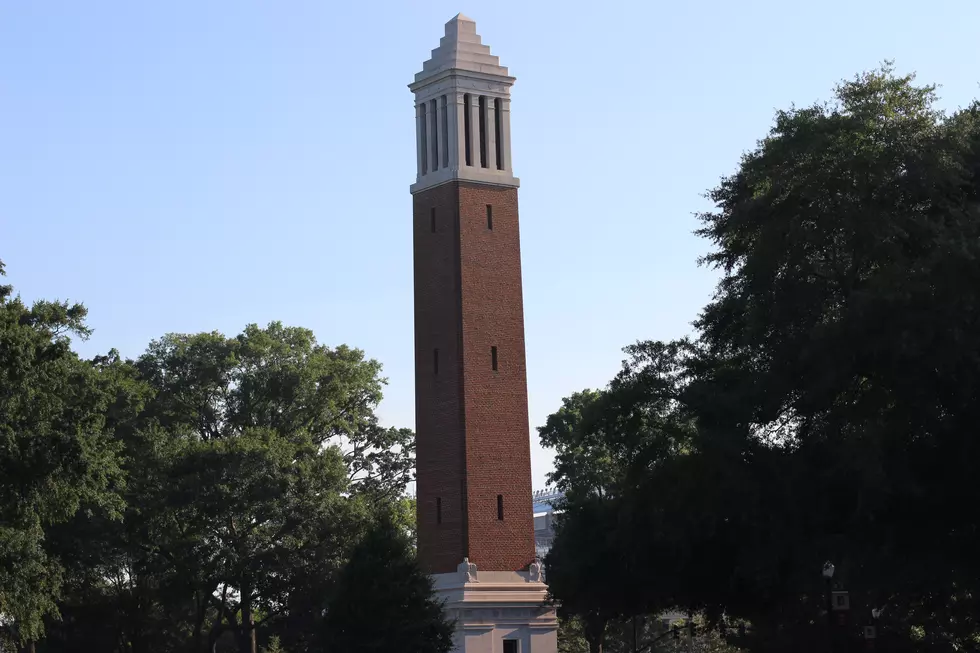 University of Alabama Returning to Pre-COVID Operations This Fall
(Noah Lueker, Townsquare Media)
The University of Alabama will return to normal, full-time, in-person instruction with no restrictions on classroom capacity next semester.
The decision will also apply to the University of Alabama at Birmingham and the University of Alabama in Hunstville.
Dr. Selwyn Vickers, Dean of the UAB School of Medicine and Chair of the UA System Health and Safety Task Force, said experts believe this is the right call for the three universities and that the return to normalcy can be executed safely, but added a stipulation that no decision is irreversible.
"Our models give us confidence in the strong likelihood that we'll have a safe environment for traditional classrooms and on-campus activities by the fall. Of course, we will continue to make every effort to abide by Centers for Disease Control and Prevention and Alabama Department of Public Health guidance and make data-driven decisions," Vickers said. "If safety concerns arise, we can adjust our plan; the safety of the 110,000 students, faculty and staff of the UA System remains our top priority as it has since our Task Force began its work one year ago when COVID-19 began to emerge."
The System press release said the decision was made based on projections and models developed by UAB epidemiologist Suzanne Judd, and cautioned that the optimism expressed in her models can only come to pass if people continue to diligently practice good social distancing and wear face-coverings as vaccination efforts ramp up nationwide.
UA System Chancellor Finis St. John praised the leadership of all three university presidents, who all stayed the course during unprecedented times and allowed Alabama to
"The return to normal operations would not be possible without the leadership of our campus presidents – UA President Stuart Bell, UAB President Ray Watts and UAH President Darren Dawson – who have skillfully implemented the health and safety measures recommended by our world-renowned medical experts," St. John said.
St. John also praised the countless frontline healthcare workers and other essential staff who made it possible for the three schools to have any in-person instruction at all in 2020-2021.
Top Stories From The Tuscaloosa Thread (2/22-2/26)
More From Tuscaloosa Thread