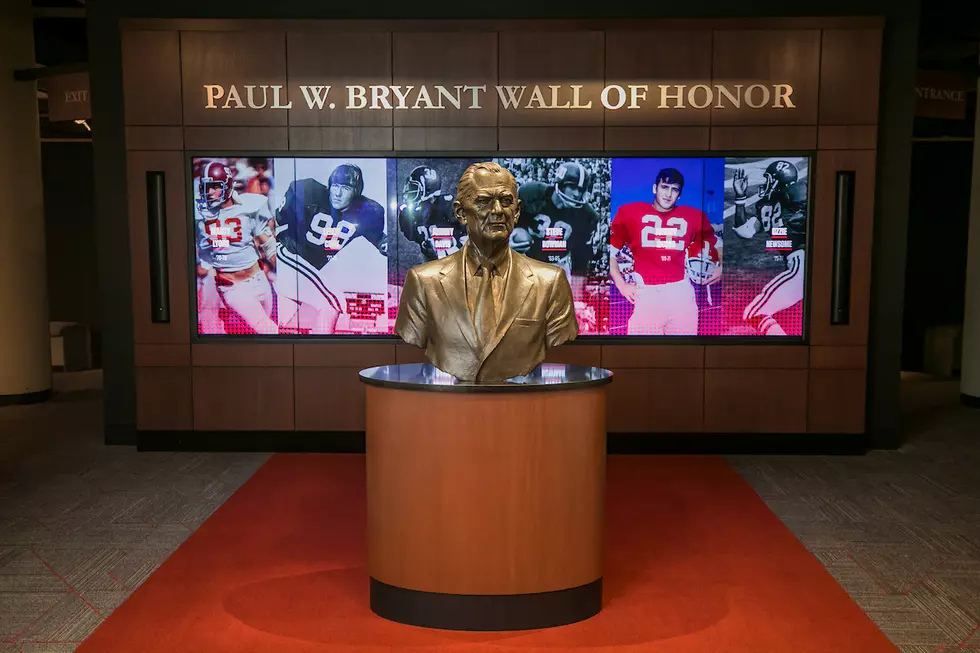 UA's Bryant Museum Reopens Just in Time for Football Season
Bryan Hester - University of Alabama
After months of worried anticipation and the uncertainty that The University of Alabama would even have a fall football season, Bama officially kicks off at Mizzou Saturday, and while fans won't get to celebrate in a socially distanced Bryant-Denny until the next week, the University has an exciting alternative.
Starting this Thursday, the Paul W. Bryant Museum is reopening for limited weekend hours. From 9 a.m.- 4 p.m. each Thursday to Sunday, guests can visit this Tuscaloosa gem and see one of the most extensive collections of Crimson Tide history and memorabilia.
The new and improved museum has just wrapped up $600,000 in renovations that added interactive video boards, new carpeting, paint and other general maintenance. This allows for guests to more easily browse through each season's roster, coaches, wins, and the like through the lens of historical footage and newspaper articles.
Enter your number to get our free mobile app
"The Bryant Museum staff is excited to reopen, and we invite all Alabama fans to join us as we get ready for another season of Crimson Tide football," said Ken Gaddy, museum director.
Visitors must secure their tickets online ahead of time. A limited amount of tickets will be sold every 30 minutes to ensure capacity remains low and manageable. In compliance with the state ordinance, face masks will also be required, and visitors are expected to adhere to social distancing measures.
Top Stories from The Tuscaloosa Thread (9/14-9/20)
More From Tuscaloosa Thread