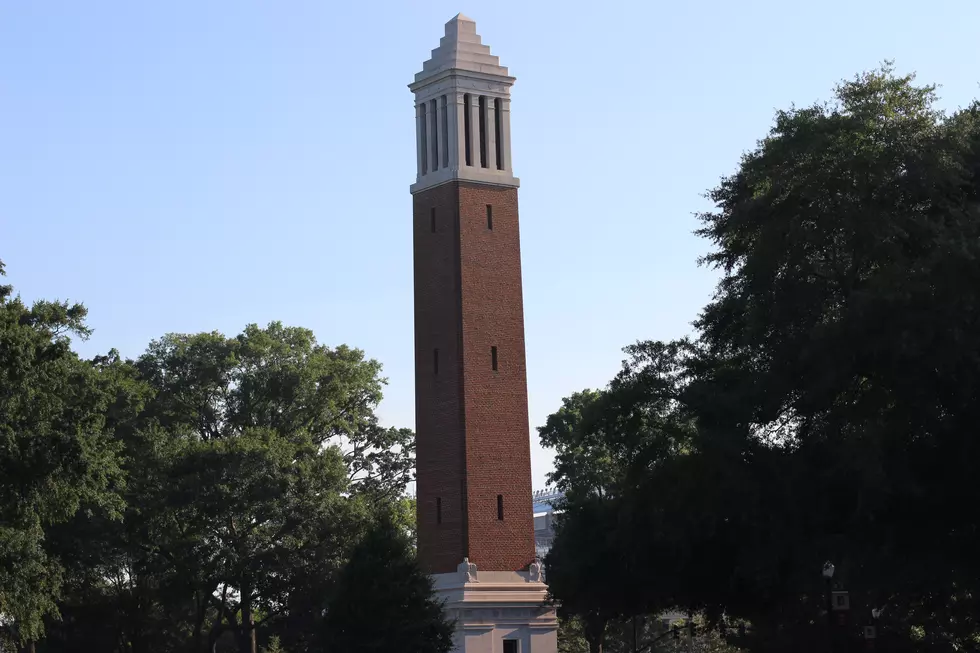 UA Board OKs Purchase of Tuscaloosa's Northington Elementary Campus for $4 Million
(Noah Lueker, Townsquare Media)
The University of Alabama System's Board of Trustees unanimously approved a motion to purchase nearly 10 acres of land near Tuscaloosa's McFarland Boulevard, including the closed Northington Elementary School.
In a Tuesday meeting, UA's Vice President of Financial Affairs Matt Fajack explained that this land would "unlock a lot of value in an adjacent piece of property."
Sitting at 1300 21st Street East, the Northington lot sits just behind Snow Hinton Park and Bowlero, and beside University Mall. An appraisal on March 2 found the land's value to be roughly $3.66 million.
The Board agreed to buy the lot from the Tuscaloosa City Board of Education for $4 million.
The school building is nearly 67,000 square feet. It was constructed in 1967 and later renovated in 2011. The school closed down in 2018 and has since remained vacant.
"The University of Alabama is pleased to move forward with the planned purchase of this facility and land, which provides access to adjacent UA property," said Shane Dorrill, Assistant Director of Communications for The University of Alabama. "The acquisition of this real estate provides future opportunity for appropriately planned University development."
Dorrill was unable to tell The Thread what this land purchase would eventually become. However, the land does sit adjacent to a 5-acre property already owned by the University which is currently used as multi-day RV parking.
The University owns 3 tracts of land in the area, including the old Fire College. This acquisition would bring the University's total land ownership in the immediate area to roughly 18 acres.
"We appreciate the University of Alabama System Board of Trustees and the Tuscaloosa City Board of Education for this opportunity to consolidate our holdings in the area, some of which have been owned by the University since the late 1940s," Dorrill said.
Stay connected to the Tuscaloosa Thread for more information on what the University has planned for the area when it's made available.
Top Stories From The Tuscaloosa Thread (6/7-6/11)
More From Tuscaloosa Thread