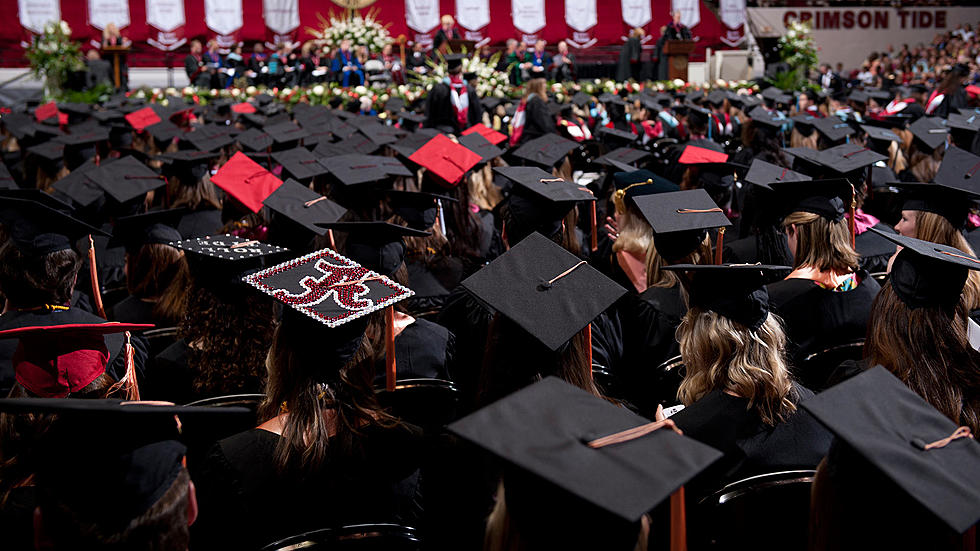 1,700 University of Alabama Students to Graduate in Fall Commencement
(University of Alabama)
More than 1,700 students are expected to graduate during Fall Commencement ceremonies at the University of Alabama's Coleman Coliseum in December.
In a Thursday afternoon press release, a University spokesperson said 10 Colleges and Schools will recognize graduates during three ceremonies during a two-day period.
The ceremonies kick off Friday, December 10th at 6 p.m. to honor students from the Capstone College of Nursing, the College of Engineering and the College of Human Environmental Sciences.
The following day, on Saturday, December 11th, the College of Communication and Information Sciences, the College of Community Health Sciences and the Culverhouse College of Business will take the stage for a ceremony slated to begin at 8:30 a.m.
Finally, at noon on Saturday, the College of Arts and Sciences, College of Education, School of Law and School of Social Work will host their joint ceremony.
Each graduate is allowed to bring an unlimited number of guests to their respective ceremony, and tickets will not be required to attend.
Different groups will be asked to remain at least three feet apart.
Hand sanitizing stations will be set up throughout the coliseum, and the venue will be cleaned and sanitized between the ceremonies.
More information, including live and recorded webcast details, parking information, lodging details, and much more be found on UA's commencement website.
Top Stories From The Tuscaloosa Thread (10/04-10/08)
More From Tuscaloosa Thread