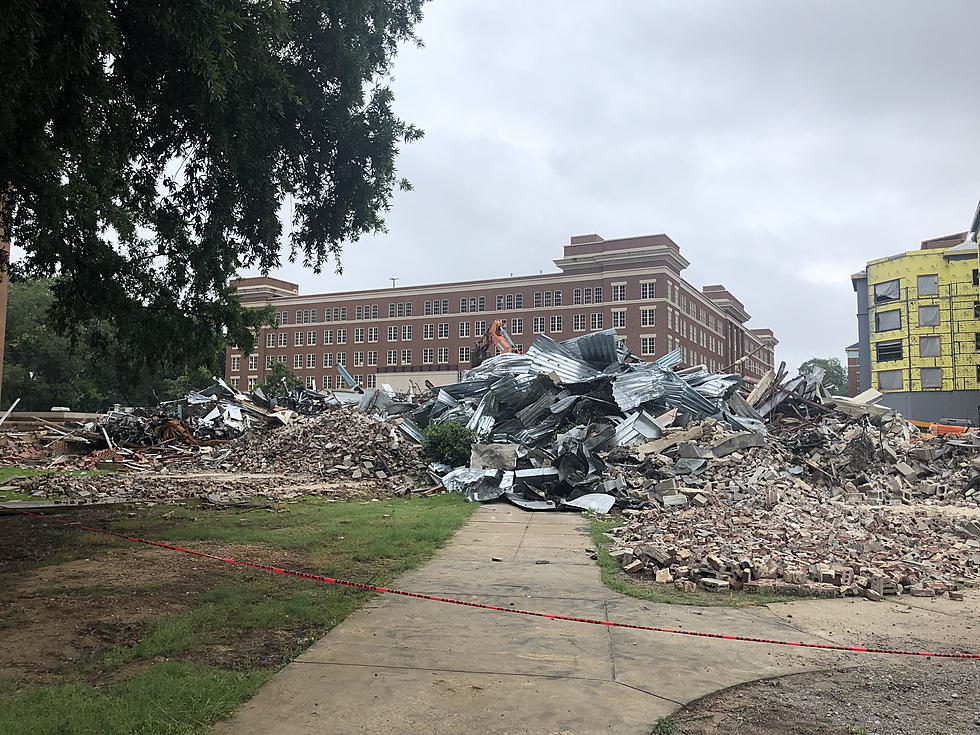 Demolition of Iconic Tutwiler Hall Begins at University of Alabama
(Noah Lueker, Townsquare Media)
Demolition is underway at The University of Alabama, where the old Tutwiler Hall on Paul W. Bryant Drive is being torn down to make way for a new facility with the same name, set to open in 2022.
The iconic women's dormitory was first built in 1968, and tens of thousands of University alumnae have called it home in the five decades since.
Construction on the new, $145 million, 365,000 square-foot Tutwiler Hall began in the summer of 2019.
The dorm will be located just southwest of the old building and will ultimately accommodate just under 1,300 freshmen women each semester. It will feature two-person rooms, each fitted with a private bathroom.
The new residence hall will also feature on-site fitness amenities and a 16,000 square-foot multipurpose room that doubles as a storm shelter. Julia's Market, the beloved store that has long occupied the original dorm, will also make the move to the new building.
As of Saturday, only the Annex area of Tutwiler has been demolished, which includes the Math Lab and the original Julia's Market.
The next step is for demolition crews to clean up, relocate the construction fence and construct temporary sidewalks and lighting from a parking deck to Tutwiler. Deidre Stalnaker, the Director of Communications for the University, said that cleanup should not heavily impact daily traffic in the area.
As for the incoming Fall 2021 class, Stalnaker said that plans are currently underway to make sure things run smoothly.
"Plans for Fall 2021 move in are being carefully developed in coordination with Housing and Residential Communities and Transportation," Stalnaker said.
The University aims to complete construction on the New Tutwiler Hall by August 2022. For more information regarding the dorm, click here.
Power Through 2020 with These 8 Nick Saban Quotes
Top Stories From The Tuscaloosa Thread (6/21-6/25)
More From Tuscaloosa Thread