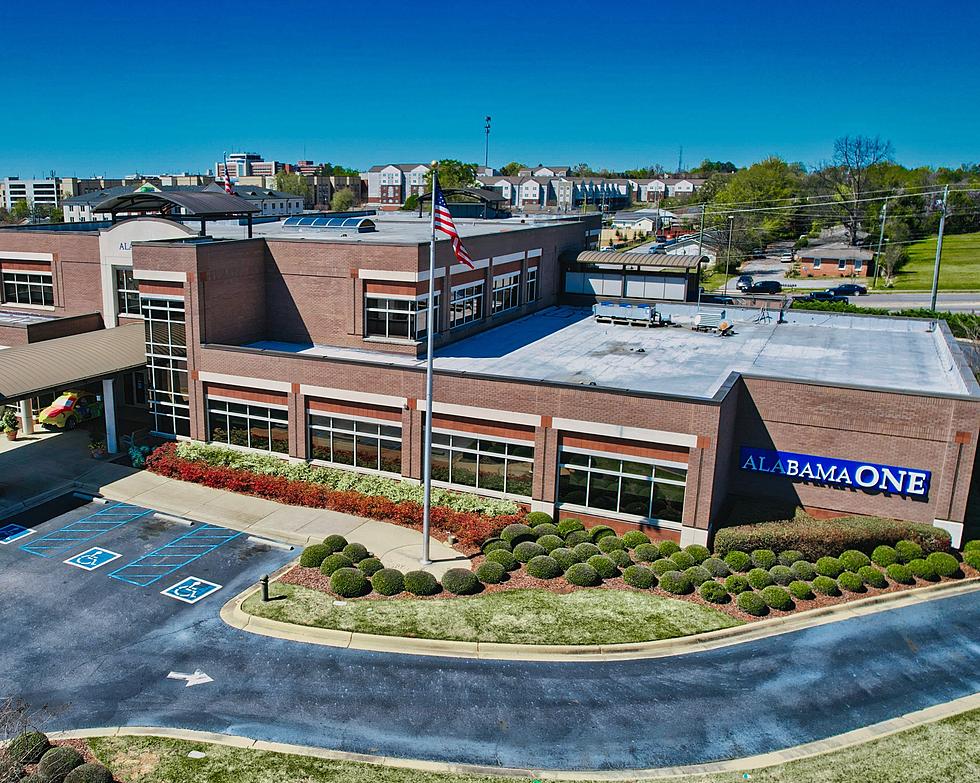 Tuscaloosa's Alabama ONE Credit Union Announces Major Growth to East
(AlabamaONE Credit Union)
Tuscaloosa's Alabama ONE credit union network has gotten larger after finalizing mergers with two other credit unions and acquiring the First Bank of Wadley along with its five branches.
Representatives for Alabama ONE shared the news in a Monday press release highlighting mergers with both Brewton Mill Federal Credit Union and McIntosh Chemical Federal Credit Union, both of which have been successfully merged into Alabama ONE's operations.
The release also announced Alabama ONE's acquisition of the First Bank of Wadley and its $130 million assets.
The bank serves east Alabama communities including Wadley, Roanoke, Hollis Crossroads, Goodwater, and Rockford.
Credit Union leadership said their board of directors unanimously approved the acquisition and will close before the end of the year. The acquisition follows the 2021 purchase of the First Bank of Linden.
"We are looking forward to the completion of the First Bank acquisition and welcoming the First Bank Team members and customers to our Alabama ONE family," said CEO Bill Wells. "We are eager to deliver our full-service banking solutions to our newest members."
The additions increase Alabama ONE's branch network to 25 across the state.
"We are proud to lead Alabama ONE's expansion into East Central Alabama," said First Bank CEO Jared Kirby. "Our team is excited about its opportunity to introduce expanded products and services to the customers/members in the communities we serve."
These additions and more planned in the future necessitate a new management structure at Alabama ONE, which will see five Area Executives overseeing separate regions across their network.
"The new area management structure will ensure Alabama ONE engages, empowers, and energizes our commitment and leadership within the local communities that we serve," Well said.
The West Alabama area will be overseen by Aliceville native Bill Rickman and all Area Executives report to Alabama ONE's CFO Whitney Oswalt.
Top Stories from the Tuscaloosa Thread (10/30 - 11/6)
13 of the Top Stories published by the Tuscaloosa Thread during the week of October 23rd, 2023)
Gallery Credit: (Stephen Dethrage | Tuscaloosa Thread)
More From Tuscaloosa Thread