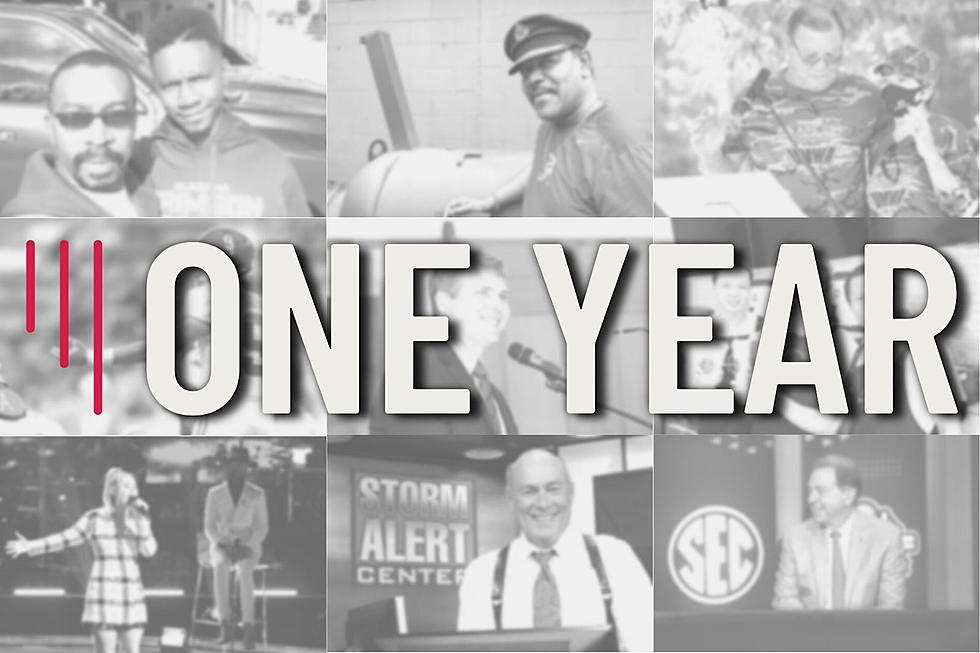 The Thread Celebrates One Year of Breaking News in Tuscaloosa, Alabama
File Photos
One year ago, Townsquare Media Tuscaloosa took a gamble. Leadership here, where our bread and butter for years has been live and local radio, bet that the people of West Alabama were still voraciously hungry for hyperlocal news coverage with no strings attached.
On that simple premise, we launched the Tuscaloosa Thread, this standalone news website that would be independent of but supported by our eight radio stations. Even in the middle of a global pandemic, even as media organizations the world over suffered layoffs and furloughs and pay cuts and permanent closures, we believed we could survive and even profit by sharing stories that matter with people in and around the Druid City.
A year later, as the editor in chief of the Thread, I am thrilled and humbled by how right we have been proven by our incredible readership, which continues to grow every day.
In 12 months, we have published 2,865 stories on this website -- roughly eight new articles every day for 365 days.
Hundreds of thousands of people have read our stories, leading to more than 11 million page views on the site in the same period.
8,200 people have downloaded our free mobile app and received nearly 1,900 push notifications since launch about breaking news, severe weather updates, exclusive announcements and more -- you can join their ranks and download the app below.
Our free daily email newsletter highlighting our 10 most recent headlines is distributed every morning at 8 a.m. to more than 2,000 readers. 
Last December, we also launched a digital obituary page where residents of West Alabama can share the stories of their late loved ones at absolutely no cost to the bereaved.
We have strived to dominate updates about restaurant and retail development, command coverage of crime and courts in West Alabama and outwork everyone else on reports regarding sports at area high schools and the University of Alabama in close collaboration with our partners at Tide 100.9.
I'm hardly impartial, but I also believe we have made great strides in our continuing missions to become a hyperlocal news leader, to build trust and to tell stories that really matter. As we head into our second year of operation, those will continue to be the goals that guide us.
The list of people and partners who have made this effort possible is too long to share here -- from the leaders of Townsquare Media locally and at the corporate level to our partners at the Google News Initiative, from the College of Communication & Information Sciences at the University of Alabama to the dozens of local entities who have trusted the Thread enough to advertise with us -- I thank you all from the bottom of my heart.
Ultimately, though, the success of the Tuscaloosa Thread has always been measured and made possible by the same thing: our readers. Each visit to a story on this website and every new follower on any of our platforms is a gift we will work tirelessly to deserve.
As we reflect on this milestone and look forward to many more, I want to express my sincere gratitude to everyone who has taken us this far. My earnest entreaty to you is unchanged from the day we began this grand adventure -- stay engaged with us,  hold us accountable for our mistakes, submit tips and guide our coverage to the topics that matter most to you.
Top Stories From The Tuscaloosa Thread (7/26-7/30)
Which School Systems Require Face Masks in West Alabama?
More From Tuscaloosa Thread