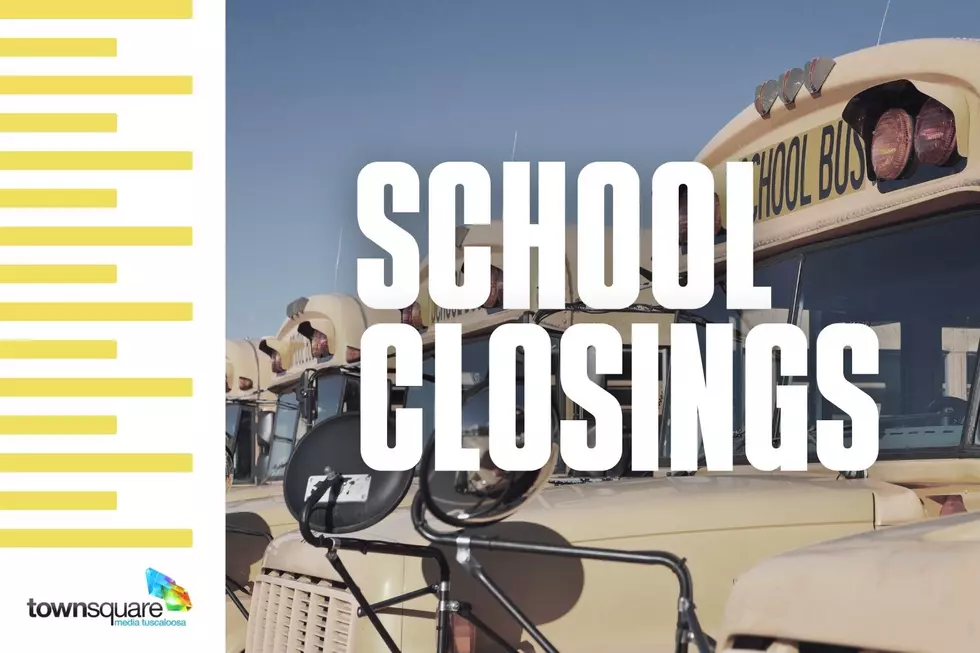 Tuscaloosa City and County Schools to Operate Normally Friday, Some Alabama Systems Closing
(JR Moore via Canva)
All Tuscaloosa City Schools and the Tuscaloosa County School System will operate as normal Friday unless the threat of severe weather intensifies more than expected.
Some other Alabama school systems have opted to close as widespread storms are forecast for the northern half of the state Friday morning.
"The Tuscaloosa City Schools will have a normal school day tomorrow, March 3, 2023," the system said in a release. "We are aware of a storm front that will be moving through our area tomorrow morning. From the current guidance we have received, the storm has the likelihood of dissipating before it gets to our area. However, TCS will be monitoring the weather closely. If anything changes, we will let you know as soon as possible."
On the website for the county school systems, they echoed the same sentiment.
"Based on the most current weather forecast information, we will operate on our normal school schedule for Friday, March 3, with no delayed start time," TCSS said. "If there is a change in the forecast that causes us to have to adjust our plans, we notify our families, faculty, and staff immediately through our automated phone call and text message system."
In our listening and readership area, the Walker County Schools will go to virtual learning Friday.
The Fayette, Greene and Hale County Schools will all have a two-hour delay Friday.
For updates on closings as they are made available, stay connected to the Tuscaloosa Thread.
Top Stories from the Tuscaloosa Thread (2/20 - 2/27)
16 of the Top Stories published by the Tuscaloosa Thread during the week of February 20th, 2023.
More From Tuscaloosa Thread