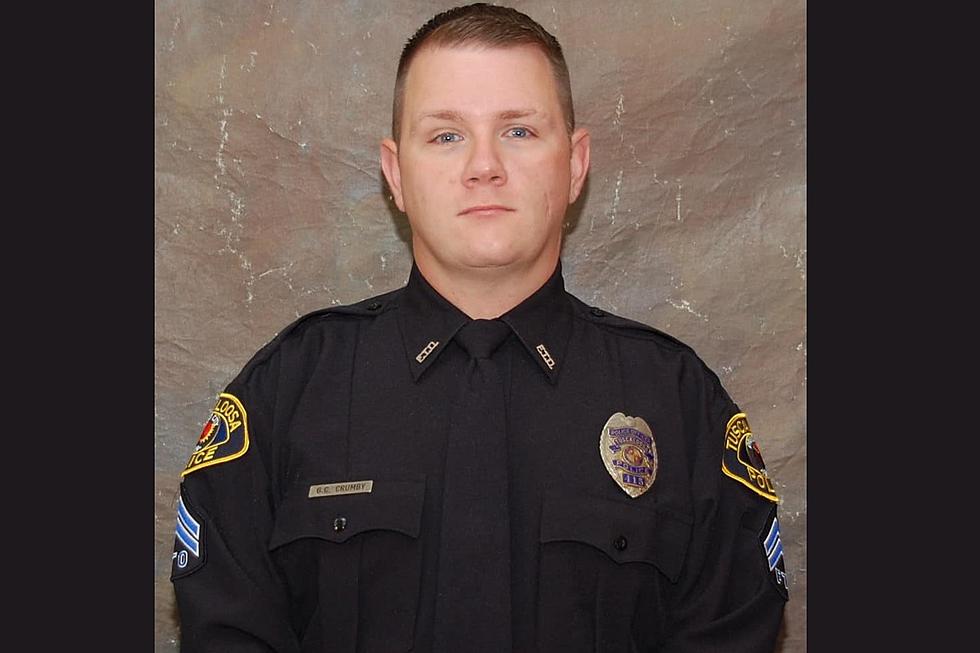 Tuscaloosa Remembers Garrett Crumby, Officer Killed in Huntsville Tuesday
(Tuscaloosa Police Department)
Leaders in Tuscaloosa are remembering the life and service of police officer Garrett Crumby after he was shot and killed in the line of duty in Huntsville Tuesday night.
Stephanie Taylor, a spokesperson for the Tuscaloosa Police Department, said Crumby, 36, graduated from Tuscaloosa's Hillcrest High School in 2004 and was a volunteer firefighter for several years before he joined the Tuscaloosa Police Department in November 2013.
Crumby worked for TPD until August 2020, when he left the department to work for the Huntsville Police Department.
Taylor said at TPD, Officer Crumby worked in the patrol division and, during his last three years there, was a field training officer who helped train new recruits.
On Tuesday night, Crumby and another HPD officer, Albert Morin, responded to a domestic violence call where a suspect had allegedly already shot a woman.
The shooter, identified as 24-year-old Juan Robert Law, was allegedly laying in wait and ambushed the officers, fatally wounding Crumby and badly injuring Morin. Law has been arrested and charged with capital murder.
"We are heartbroken by the line-of-duty death of Huntsville Police Officer Garrett Crumby yesterday," TPD said in a statement Taylor shared with local media. "Officer Crumby served as a Tuscaloosa Police officer from 2013 until accepting the job with Huntsville PD in August 2020. His wife worked for us as a dispatcher for several years. While we were sad to see both of them go, we were glad they had settled in and were thriving in her hometown."
Taylor shared a story about Crumby and another officer spotting a wheelchair-using Huntsville resident trying to get some groceries home before a storm rolled into town and said they loaded the man and his groceries into their patrol car and got him home before heavy rain began to fall.
"He understood this job isn't just about responding to crimes - it's about helping others and making connections with the people we serve," the statement read. "Huntsville PD's motto is 'Courage, Integrity and Professionalism.' Officer Crumby exhibited all of those qualities while serving the citizens of Tuscaloosa and Huntsville. Our thoughts are with his family, and the men and women of Huntsville PD as they mourn this terrible loss."
Kip Tyner, the president of the Tuscaloosa City Council, said he knew Crumby for years and was friends with the late officer's mother, who still lives here in Tuscaloosa.
"It's just heartbreaking," Tyner said on the Steve & DC Show Wednesday morning. "I reached out to Jan last night and told her, 'Look, I can't even imagine the pain you're feeling now and just wanted you to know I love you and at an appropriate, later time we'll speak.' I can only imagine what she's going she's going through now and it's just absolutely horrible. He was an outstanding officer for Tuscaloosa."
Top Stories from the Tuscaloosa Thread (3/20 - 3/27)
12 of the Top Stories published by the Tuscaloosa Thread during the week of March 20th, 2023.
More From Tuscaloosa Thread