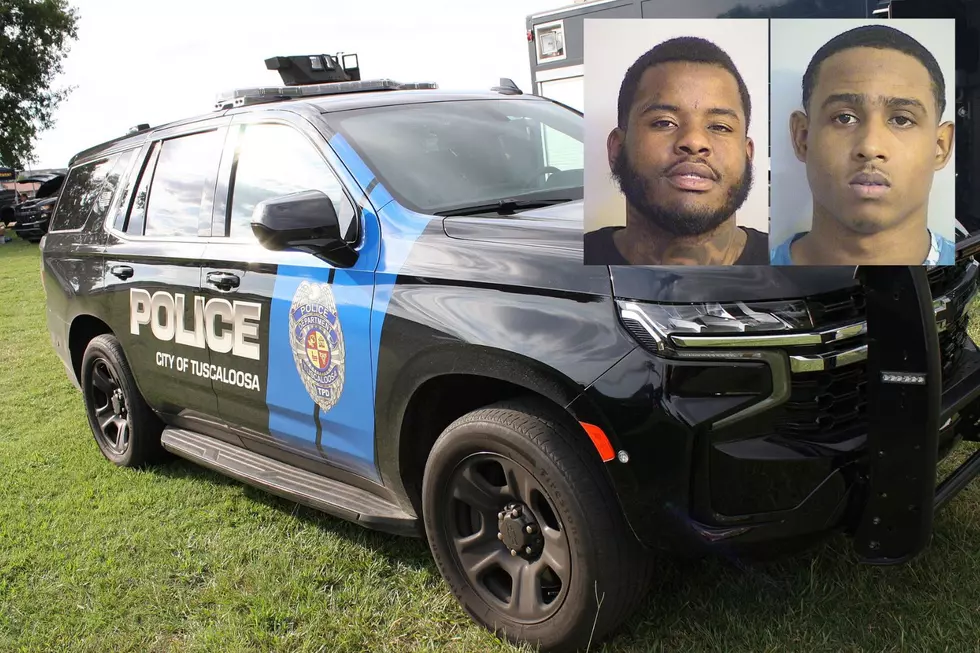 Tuscaloosa Police Seize Almost $100,000 Cash From Drug Trafficking Suspects
(File Photo by J.R. Moore, Townsquare Media Tuscaloosa)
Police in Tuscaloosa seized guns, drugs, cars and nearly $100,000 cash from a pair of suspected traffickers late last month, according to court documents obtained by the Thread.
According to a Fruits of Crime Forfeiture complaint filed Tuesday and charging documents generated after the men were arrested, the United States Marshal Service sent agents to a residence on 49th Street East in Tuscaloosa on November 30th looking to arrest 26-year-old Everage Pete Beckham on outstanding felony warrants.
Agents found Beckham inside the home and also encountered 25-year-old Javontae Santrel Foster.
The house was reportedly a motherlode of controlled substances, cash and more. Police reported finding marijuana, paraphernalia and a loaded handgun in plain view, which was enough to obtain a search warrant for the entire home.
Ultimately, the Marshals and agents from the West Alabama Narcotics Task Force and other local law enforcement officers recovered around 2.4 pounds of marijuana, around 40 Oxycodone pills, an unspecified amount of cocaine, two loaded pistols and $95,173 in cash.
The money and marijuana were reportedly found in several places throughout the property. There was cash bound together in zip-lock baggies and stored in a laundry bag, more stacked on the kitchen countertops, some in a backpack in the kitchen cabinets and more still in another backpack found in a vehicle parked on the property.
Police also seized both cars that were parked at the house -- a 2012 Mazda 6 and a 2012 Honda Accord.
Both men were arrested and remain jailed on high bonds.
Beckham was charged with trafficking marijuana, unlawful possession of oxycodone, unlawful possession with intent to distribute cocaine, three counts of failing to affix a tax stamp on the drugs and possession of a pistol without a permit. His combined bond was set at $1,090,000.
Foster was charged with trafficking marijuana, unlawful possession with intent to distribute oxycodone and two counts of failing to affix a tax stamp. He also remains in the Tuscaloosa County Jail, where his bond is set at $1,035,000.
If a judge rules the money seized from the home is the fruit of criminal behavior, it will be surrendered and distributed to local agencies -- historically split between WANTF and the Tuscaloosa County District Attorney's Office.
For more exclusive coverage of crime and courts in West Alabama, stay connected to the Tuscaloosa Thread.
Top Stories from the Tuscaloosa Thread (12/5 - 12/12)
17 of the Top Stories published by the Tuscaloosa Thread during the week of December 5th, 2022.
More From Tuscaloosa Thread