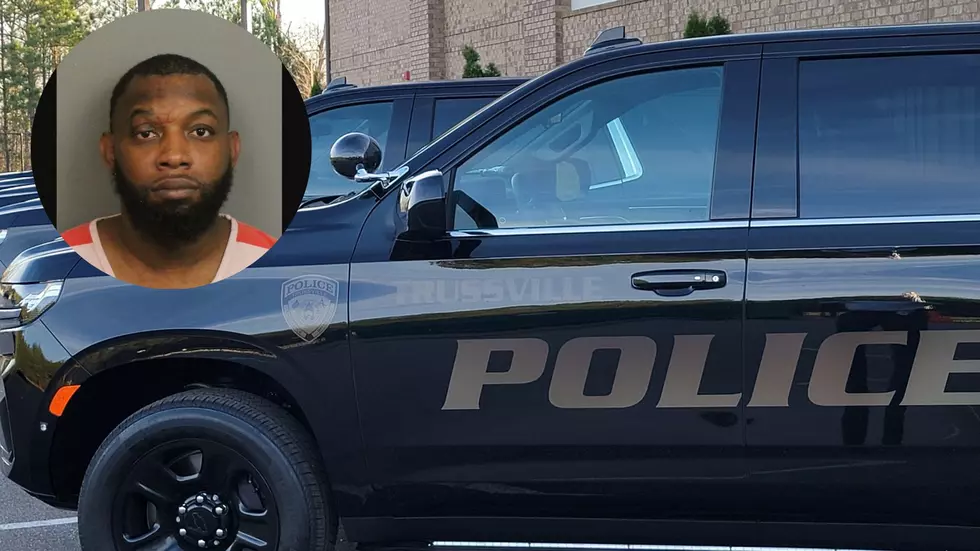 Tuscaloosa Man Arrested Monday in Jefferson County Bank Robbery
Facebook: Trussville Police Department, Jefferson County Jail, Canva
A Tuscaloosa man was arrested Monday morning and accused of committing a bank robbery in neighboring Jefferson County Friday.
According to a Facebook post from the Trussville Police Department, the robbery occurred at 3:36 p.m. Friday afternoon at the PNC Bank Trussville branch, located at 3501 Roosevelt Boulevard.
The suspect demanded money and implied he was in possession of a firearm, but police said no weapon was ever seen during the act.
He fled the scene with an undisclosed amount of money. No one was injured in the incident.
Investigators with the Trussville Police Department later identified the suspect as 34-year-old Arthur George Adams Jr. of Tuscaloosa and a warrant was issued by the Jefferson County District Attorney's Office for Adams' arrest.
With the help of the Federal Bureau of Investigation and the Tuscaloosa Police Department, Adams was arrested Monday.
Adams was charged with first-degree robbery and was booked into the Jefferson County Jail where he remains on a $60,000 bond.
Top Stories from the Tuscaloosa Thread (7/4 - 7/11)
17 of the Top Stories published by the Tuscaloosa Thread during the week of July 4th, 2022.
More From Tuscaloosa Thread