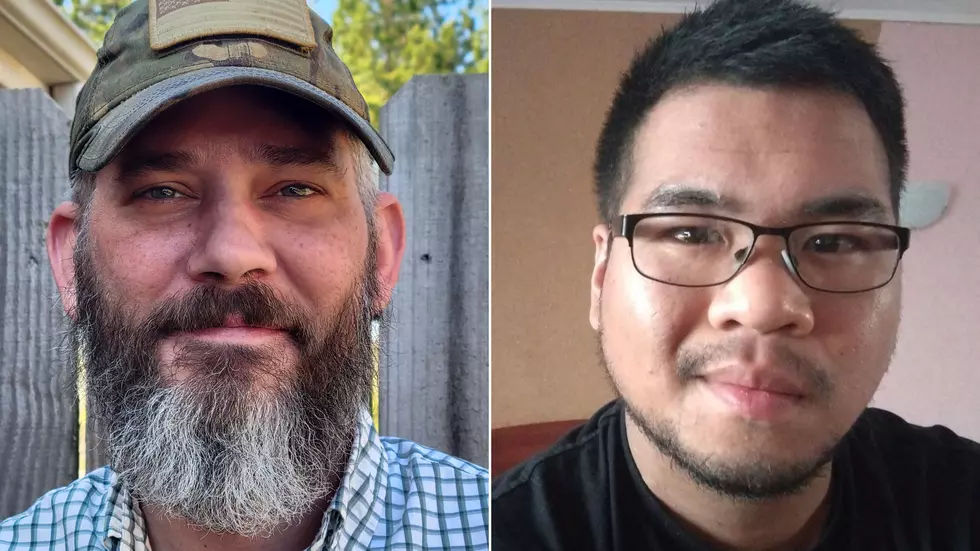 Tuscaloosa Man, 1 Other Missing in Ukraine, Feared to be Russian Prisoners of War
CNN; Courtesy of the families
According to a report from CNN Wednesday afternoon, two Americans from Alabama, including a Tuscaloosa resident, are feared to have been captured by Russian forces while fighting alongside soldiers in Ukraine.
CNN reports the men have been identified as 39-year-old Alexander John-Robert Drueke, of Tuscaloosa and 27-year-old Andy Tai Ngoc Huynh of Hartselle.
The report cites an man who was reportedly acting as sergeant for the two men, whose identity is being withheld for security purposes. The source said the two men were part of a unit fighting under the command of Ukraine's 92nd Mechanized Brigade on June 9th near the town of Izbytske when they went missing during a battle. The man told CNN subsequent searching for the men or their remains has been unsuccessful.
The following day, a post on a Russian propaganda channel on Telegram claimed two Americans had been captured near Kharkiv. The men have been missing for nearly a week and their families believe they were taken as prisoners of war.
Drueke's mother, Bunny Drueke, told CNN that "they are presumed to be prisoners of war, but that has not been confirmed" and the US Embassy to Ukraine has not been able to say definitively that her son was captured.
CNN stated in the report the last time both families communicated with the men was on June 8 and told them they would be offline for a few day due to the mission.
CNN said a state department spokesperson said they are aware of the reports and "are closely monitoring the situation and are in contact with Ukrainian authorities."
"Due to privacy considerations, we have no further comment," the spokesperson said to CNN.
Click here to read CNN's complete report.
Stay connected with the Tuscaloosa Thread for updates on this story as coverage continues.
Top Stories from the Tuscaloosa Thread (6/6 - 6/13)
14 of the Top Stories published by the Tuscaloosa Thread During the week of June 6th, 2022.
More From Tuscaloosa Thread