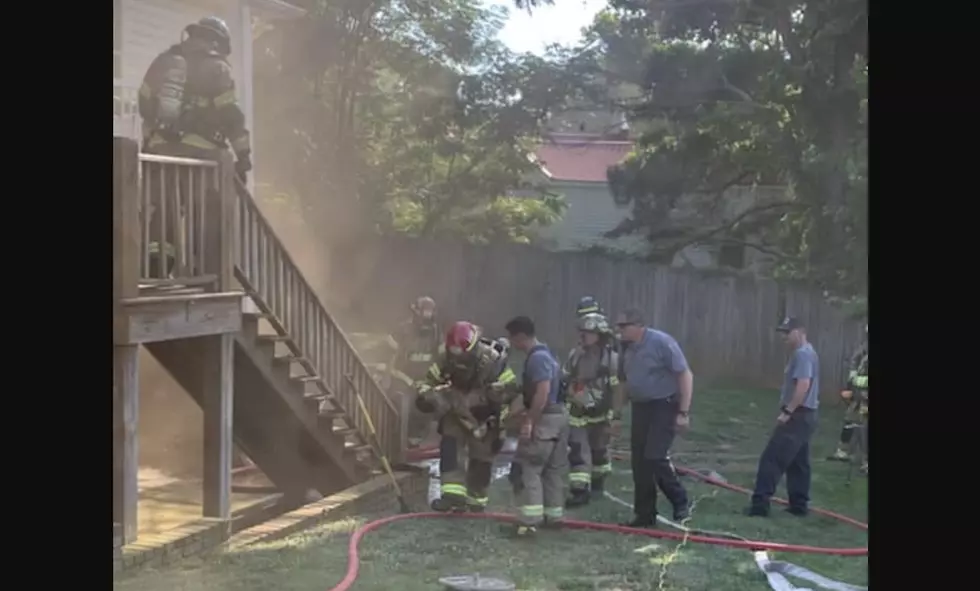 Tuscaloosa Firefighters Rescue Dog from Burning Basement Thursday
(Tuscaloosa Fire Rescue)
Firefighters in Tuscaloosa rescued a dog from a burning basement Thursday afternoon, braving brutal heat to save the animal.
In a post on Facebook, the Tuscaloosa Fire Rescue Service said they received reports of a structure fire on 74th Street at 4:45 p.m. Thursday.
They found the fire in a building's basement, and were told one dog was trapped inside.
Facing the fire within and extreme heat outside -- the heat index Thursday hovered around 107 degrees Fahrenheit for most of the afternoon.
Still, first responders were able to rescue the dog and no one was injured.
Top Stories from the Tuscaloosa Thread (6/6 - 6/13)
14 of the Top Stories published by the Tuscaloosa Thread During the week of June 6th, 2022.
More From Tuscaloosa Thread