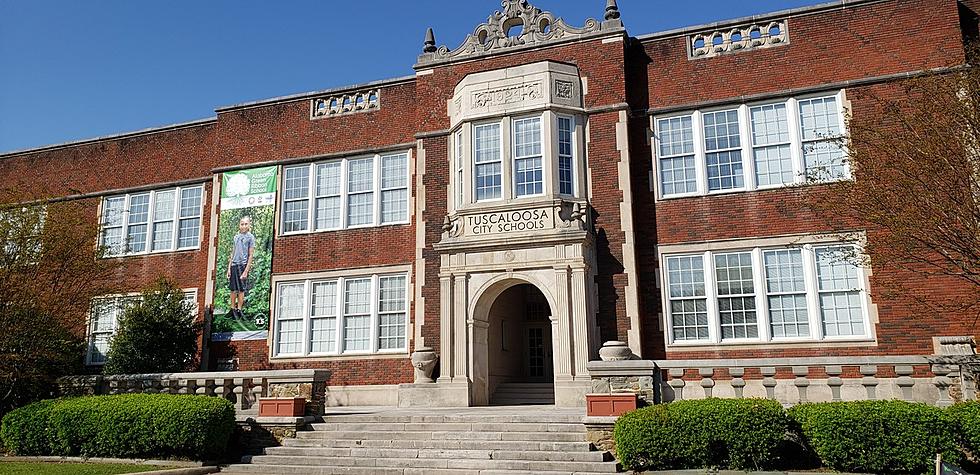 Tuscaloosa City Schools Honored for Environmental Diligence
(Photo Courtesy of Tuscaloosa City Schools)
The Tuscaloosa City Schools Board of Education building looks a little bit different, as a 20-foot banner was installed on its facade, recognizing TCS being named a Green School District Monday.
This award is meant to recognize innovative efforts by schools to reduce environmental impact and utility costs, improve health and wellness, and promote environmental and sustainability education.
"I very much appreciate the work that Tuscaloosa City Schools is doing and the direction that it sets for our state and our students," said State Superintendent Dr. Erick Mackey in a virtual celebration Monday.
TCS Director of Student Literacy, Dr. Terri North-Byrts, was responsible for much of the progress TCS has made in this initiative. She previously earned this same award at both the state and the national level in 2018 while serving as principal of Woodland Forrest Elementary School.
Tuscaloosa City Schools' plan for environmental sustainability education also provides an outlet to incorporate STEM, civic skills and green career pathways.
"Tuscaloosa City Schools has been intentional and made many strides to address every pillar by implementing green practices throughout the district with High Expectations and using a TEAM approach," North-Byrts said. "It is our goal to continue implementing these Green practices to reduce our carbon footprint, reuse when possible, and recycle while conserving energy."
Top Stories From The Tuscaloosa Thread (3/29-4/02)
More From Tuscaloosa Thread