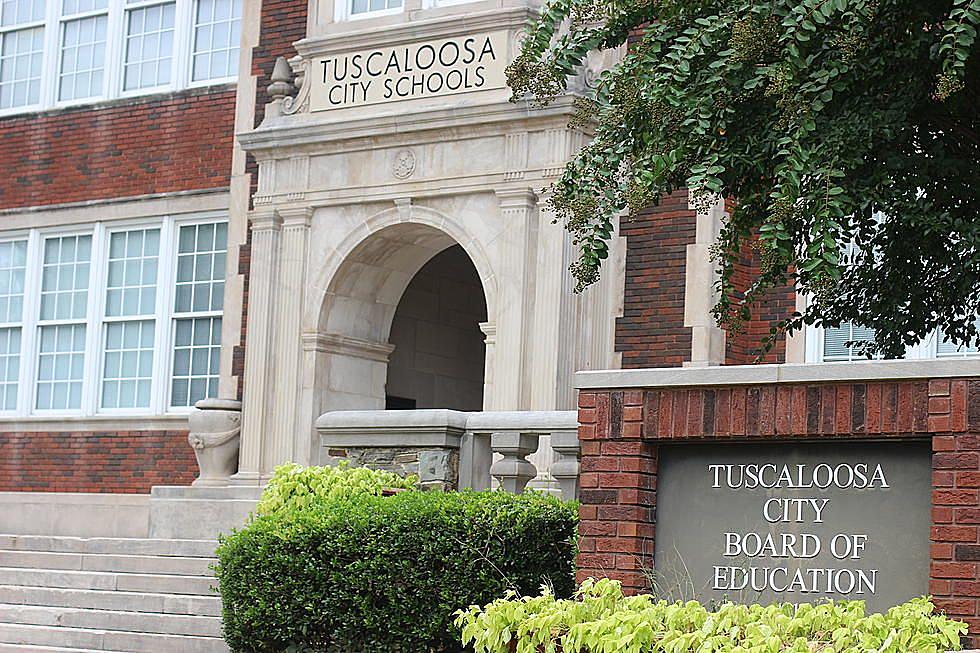 Tuscaloosa City Schools Board of Education Extends Mask Requirements Until October 6
(Noah Lueker | Tuscaloosa Thread)
The Tuscaloosa City Schools Board of Education voted to extend its universal mask mandate another month until October 6. Masks will be "highly recommended" thereafter.
The Board initially reinstated the system-wide mask mandate at their regular meeting in August just before the fall semester started, with the intention to revisit that decision before it expired September 10.
As with the previous mask requirement, masks must be worn by all students and faculty at all times while indoors. Exceptions to this rule still include:
Outside activities including recess, athletics, and PE
When eating/drinking
Staff who are in their unoccupied class/office space
Students with documented medical concerns or as directed by an Individualize Education Plan
TCS Superintendent Mike Daria said that the decision to revisit this requirement after one month was very necessary.
"As much as we'd like to do long term planning, this is a hard thing to do long term planning for," Daria said. "The ability to look at this in small checkpoints along the way, I think is a good path."
As The Thread previously reported, Tuscaloosa City Schools reported 132 total confirmed cases of COVID-19 throughout the system last, while Tuscaloosa County School System reported 481 cases.
Parents, doctors and others who spoke during the time for public comments cited this data from the Alabama Department of Public Health, commending TCS for reinstating the mask mandate in order to mitigate further spread of the virus.
However, many others who spoke were more wary, criticizing TCS for not doing enough. Dr. Michelle Parchman, a pediatrician at Tuscaloosa Pediatrics and mother of kindergartener at Rock Quarry Elementary School, said that some of the system's relaxed policies could lead to more preventable COVID cases among students.
"It's been difficult lately to be able to do [our jobs] effectively with what's going on with the pandemic," Parchman said.
She emphasized that the quarantine policy has not been well utilized across the system. She said while some schools may notify students via a letter saying when and where they've been exposed to the virus, other schools or other districts may conversely have less details about time or place of exposure.
Parchman said that in cases with little information given through contact tracing, she and other medical professionals must air on the side of caution, encouraging students to stay out a full ten days, in turn missing more school due to quarantine and isolation, which reflects poorly on TCS' COVID-19 Dashboard.
Others that followed Parchman pushed for additional social distancing measures during lunch and gym periods, as well as a stronger enforcement of quarantining asymptomatic students.
None of these points were discussed between board members before the vote, and the mask mandate remains largely unchanged.
Dr. Daria said that the mandate would be revisited on October 5 at the Board's regular meeting.
Which School Systems Require Face Masks in West Alabama?
Alabama COVID-19 Vaccine Breakdown (June 2021)
Each graphic shows how many people are vaccinated in all of Alabama's 67 counties, plus the percentage of vaccinated people versus that county's total population. This data was pulled from the Alabama Department of Public Health, county health departments and the Centers for Disease Control and Prevention.
Top Stories From The Tuscaloosa Thread (8/30-9/03)
More From Tuscaloosa Thread