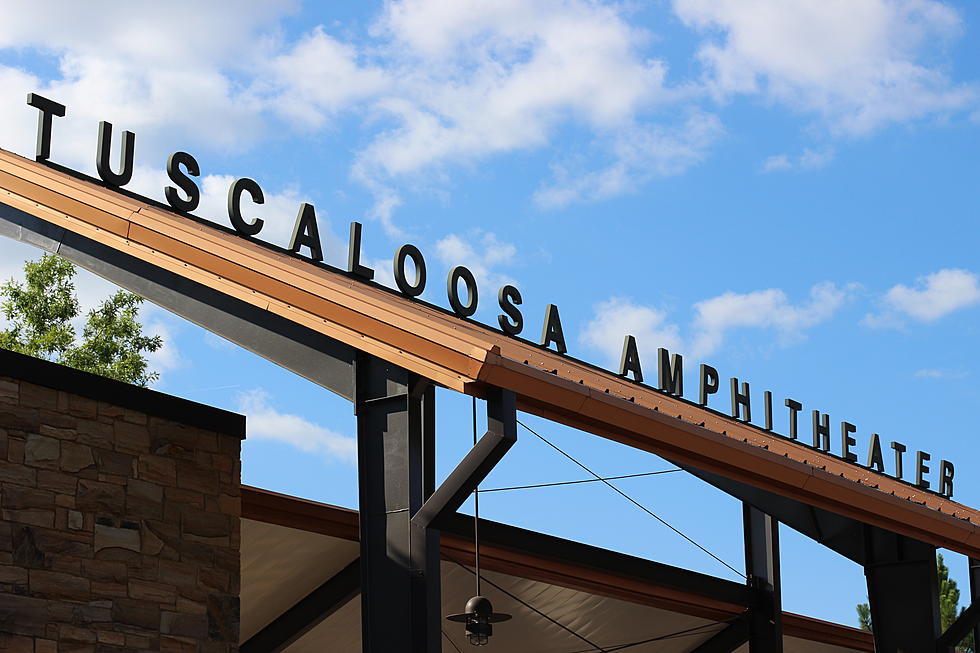 Tuscaloosa Amphitheater Announces Socially Distanced Concert in June
(Noah Lueker, Townsquare Media)
After more than a year without hosting any shows, the sounds of live music will fill the Tuscaloosa Amphitheater once again this summer when Red Mountain Entertainment presents a socially distanced show starring country music singer Jon Pardi on June 17th.
Stacy Vaughn, the city of Tuscaloosa's Director of Public Services, said the plan Friday morning is to restrict the venue to about 25 percent capacity, to require face coverings and to maintain six feet of social distancing between "pods," groups of two to six people who can sit together at the show.
All that could change, though, as local, state and federal regulations change. Alabama's statewide mask mandate is set to expire in April, and if it is not replaced at the city level, masks may not be required at the show. If social distancing guidelines are relaxed as more of the population is vaccinated, more seats may be made available.
"It's just too soon to tell what it's going to look like in June, but I can say we will abide by all federal, state and local regulations -- we just don't know what those will be," Vaughn said Friday. "We're really building this plane as we fly it but we'll be ready either way."
Vaughn said her team in the Department of Public Services and Infrastructure has been waiting for this day since the COVID-19 pandemic brought the entertainment industry to a grinding halt last spring.
"We've been ready to have a show this entire past year," Vaughn said. "We've maintained and improved the venue to make sure we were ready at a moment's notice to resume operations."
The hard work and patience have paid off, Vaughn said, and as of Friday morning, city staff is anticipating working with Red Mountain to bring more than a dozen shows to the Amphitheater this year.
"We expect to have a full season, even if it may not start as early as we're used to," Vaughn said. "We expect and truly hope we'll have a full season with 14-18 shows from June to October."
Other than COVID-19 precautions, whatever they will look like in June, Vaughn said the biggest difference fans will notice this year is a major change in how people get to and park at the venue.
"The access and parking around the Amphitheater is going to look very different for a while. The MLK and Jack Warner project will be going on most of this year and it will severely affect normal access to the Amphitheater," Vaughn said. "There will still be plenty of access, but we'll have different traffic patterns and flows and ways to access the venue."
Tickets for the Pardi concert will go on sale Friday at 10 a.m. Fans looking to attend the show will need to purchase access to an entire "pod." Stay connected to the Tuscaloosa Thread for more details as they become available.
The 40 Best Cover Songs by Rock Bands
More From Tuscaloosa Thread