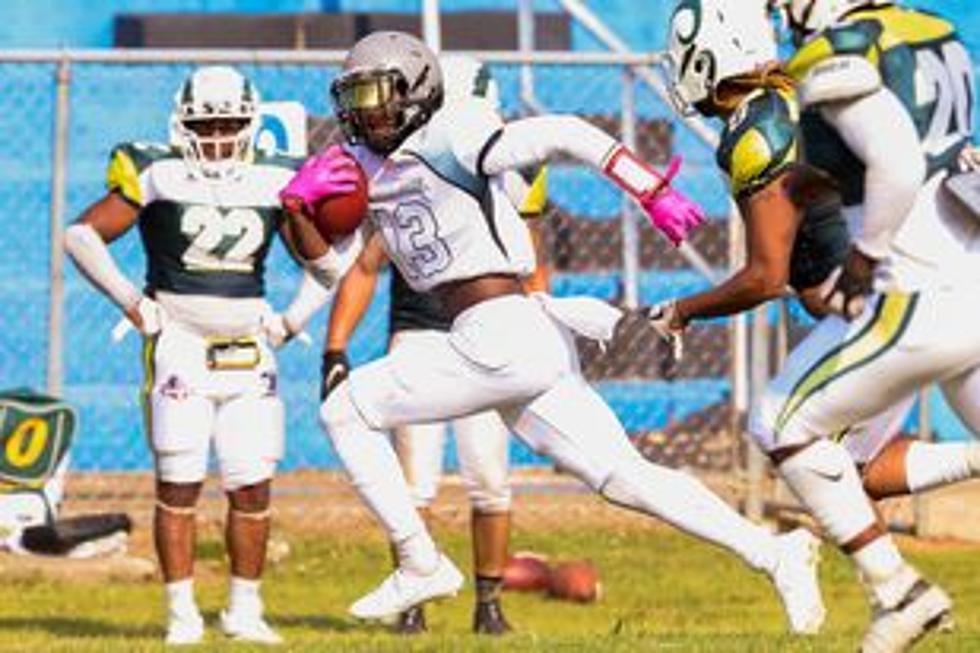 Tuscaloosa, Alabama Semi-Pro Football Team Is Looking For New Talent
Pottstography
Did you know that Tuscaloosa has its own semi-pro football team? They're gearing up for the upcoming season and have a few openings for players.
The Alabama Steel is a semi-pro football organization located in Tuscaloosa that helps young men improve and hone their skills on the field. The learning doesn't stop there. The Steel prides themselves in doing what they can to help players both on and off the field.
The team primarily works with young men ages 18-35 and is open to football players who may have many different situations.
Whether they are coming out of high school and just trying to find their footing, maybe they sat behind somebody that was talented and didn't get their chance to be seen they needed to," Said Alabama Steele Co-Owner Kristie Eiland.
"Maybe they needed to check some extra boxes off the field to remain NCAA compliant… That's kind of what we're here for."
All of their athletes retain their NCAA eligibility and they're even open to players who have already played in college and just miss the camaraderie of a football team.
The Steele had their first full season in 2017 and after taking a break and resurfacing in 2019, they've made the playoffs every season and even the semi-finals last season.
The Alabama Steele is a diverse organization that really prides itself on making players better people not just better players on the field.
"Our goal is to make better husbands, fathers, community leaders, employees, employers, we want to make an impact," Said Eiland.
Just last season they had three players get signed to play in Mexico. The Alabama Steele are searching for men that want more for themselves who are dedicated and ready to work.
"Our hope is to put guys in front of people in the community that they network with if they have dreams off the field but also to connect them with counselors and colleges or opportunities to play at a paid level if they want to."
For those looking to join the Alabama Steele, donate or volunteer with the team, you can go to AlabamaSteelFootball.Com. The opportunity to join the team ends on Feb 1st as the league will lock their roster; preventing more players from joining.
The season opener will be on Feb 26th at the Alabama Steel official home field at TCHS. Listen to the full interview with Kristie Eiland below.
The 5 Stages Of Dealing with An Alabama Football Loss
Central High School Showcases Student Entrepreneurs
Alabama's Top Colleges & Universities
More From Tuscaloosa Thread