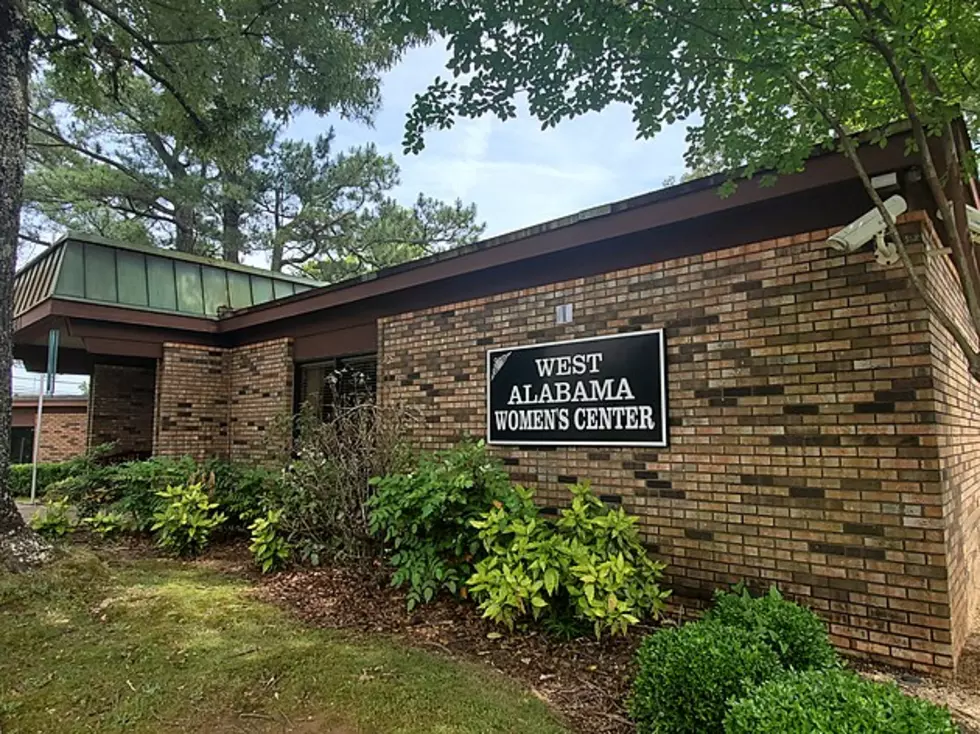 Tuscaloosa Abortion Clinic Halts All Procedures After Supreme Court Decision
(Stephen Dethrage)
The West Alabama Women's Center in Tuscaloosa has halted all its pending abortion procedures and is working to refer as many patients as possible to other states after the United States Supreme Court released a decision Friday overturning Roe v. Wade, the landmark case that made abortion access a constitutional right in America.
In 2019, the Alabama Legislature passed a "trigger law" called the Human Life Protection Act, which would make performing an abortion in Alabama a felony offense in the case Roe was overturned.
That has been tied up with legal challenges, but with the Supreme Court decision passed down, it is likely to be found constitutional and any doctor performing an abortion in the Yellowhammer State could face life in prison for doing so.
UPDATE 4:20 P.M.: United States District Judge Myron H. Thompson has granted a motion from Alabama Attorney General Steve Marshall to dissolve the injunction holding up the 2019 anti-abortion law, officially making it a class A felony to perform an abortion in the state. 
"In 2019, I was proud to sign into law the Alabama Human Life Protection Act, which is one of the strongest bans on abortion in the country," Alabama Governor Kay Ivey said in a statement Friday. "Currently, there is a halt by a federal judge on the enforcement of that law, but now that Roe is overturned, the state will immediately ask the court to strike down any legal barriers to enforcing this law."
Robin Marty, a spokesperson for the clinic, said WAWC's in-house doctor was not working Friday, so no procedures were underway or planned for the day. Marty said her focus has been on informing the center's 11 employees that abortions will no longer be performed at the Tuscaloosa clinic and trying to help their current and future patients find other options.
"I just can't believe that something that was a constitutional right five minutes ago is now illegal, but that's the country we're living in now," Marty said.
Marty said the clinic had around 100 women scheduled to undergo abortion procedures next week, and the staff is working tirelessly to inform those patients that it will no longer be possible to perform those procedures.
She said the WAWC aims to refer those women to a clinic in Atlanta, Georgia, where abortions can still be legally performed, but said not all of the patients will be able to simply switch clinics and drive to another state for the procedure.
"We've seen way, way more abortion procedures scheduled than normal, with many coming from Texas, Mississippi and Louisiana," Marty said. "Some of them have already traveled 15 hours to come to our clinic and now we have to send them somewhere else, hundreds of more miles away. It's unconscionable."
Even so, WAWC will do its best to provide funding and other resources for those patients to make it to Atlanta if possible, Marty said.
This is still a breaking, developing situation and the long-term future of the clinic and its employees is uncertain.
Stay connected to the Tuscaloosa Thread for updates as they become available.
Top Stories from the Tuscaloosa Thread (6/13 - 6/20)
20 of the Top Stories published by the Tuscaloosa Thread During the week of June 13th, 2022.
More From Tuscaloosa Thread