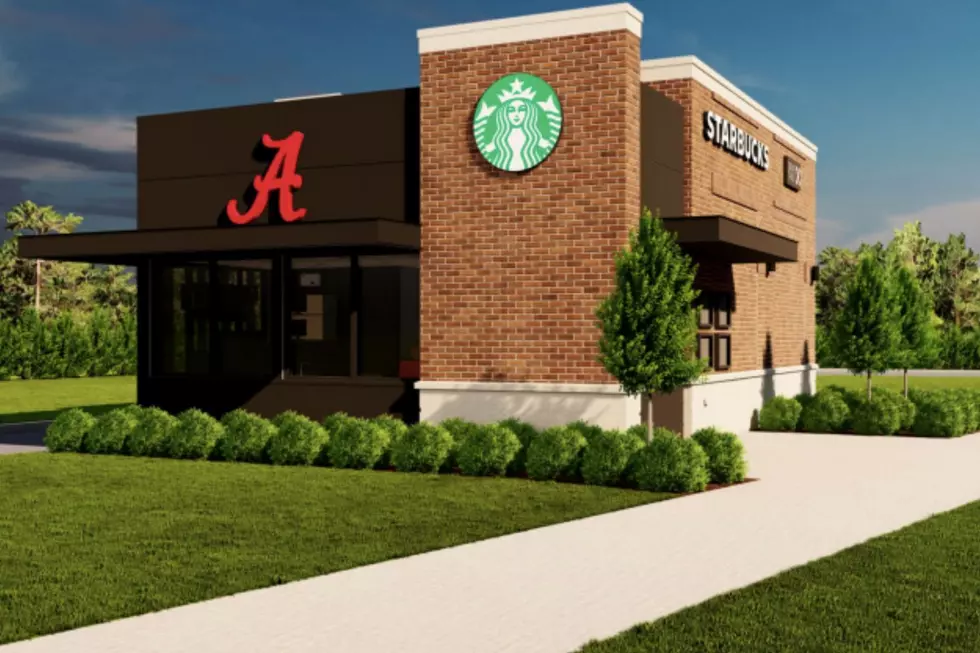 Trustees Approve Design for New Drive-Thru Starbucks on Tuscaloosa's University Boulevard
The University of Alabama System
The University of Alabama is one step closer to opening its third Starbucks in Tuscaloosa after its Board of Trustees approved the design of a new drive-thru Friday morning.
The measure came recommended by the Board's Physical Properties Committee, who previously advanced the preliminary scope and budget for the new cafe in April 2022.
The proposed project will be "a 1,000 square-foot Starbucks facility, with drive-thru service only." This location will join the two Starbucks facilities already in operation on campus, including the Bryant Drive and University Student Center locations.
The building will be a single story with a traditional Starbucks appearance, built on University Boulevard between Newk's Eatery and a credit union currently under construction there.
"The Project will be strategically located near Newk's and Arby's. As these local restaurants are established, the existing clientele will benefit the new facility," according to a report presented to the Physical Properties Committee. "The University Boulevard
facility will have a higher morning demand, anticipated to reach up to 500 patrons a day. This addition will help lessen the overflow and traffic congestion at the existing Starbucks retail on Bryant Drive."
According to documents from the Board's agenda, the project is expected to cost $2.5 million, which includes construction, landscaping and engineering costs, and will be funded from the University Food Service Reserves.
This architectural approval is the third stage in the process of bringing the facility to campus, and all that remains is to bid the construction out and move toward a grand opening.
Stay connected to the Tuscaloosa Thread for updates on this and other restaurant and retail development news from the area.
Top Stories from the Tuscaloosa Thread (1/23 - 1/30)
16 of the Top Stories published by the Tuscaloosa Thread during the week of January 23rd, 2023.
29 Tuscaloosa Restaurants and Retailers Opened or Announced This Year
2022 has been exciting for residents of and visitors to the Tuscaloosa area as dozens of new restaurants and retailers either opened new spaces here or announced plans to do so soon. As the year winds down, here's a look back at all the new spaces the Druid City can enjoy in 2023!
More From Tuscaloosa Thread