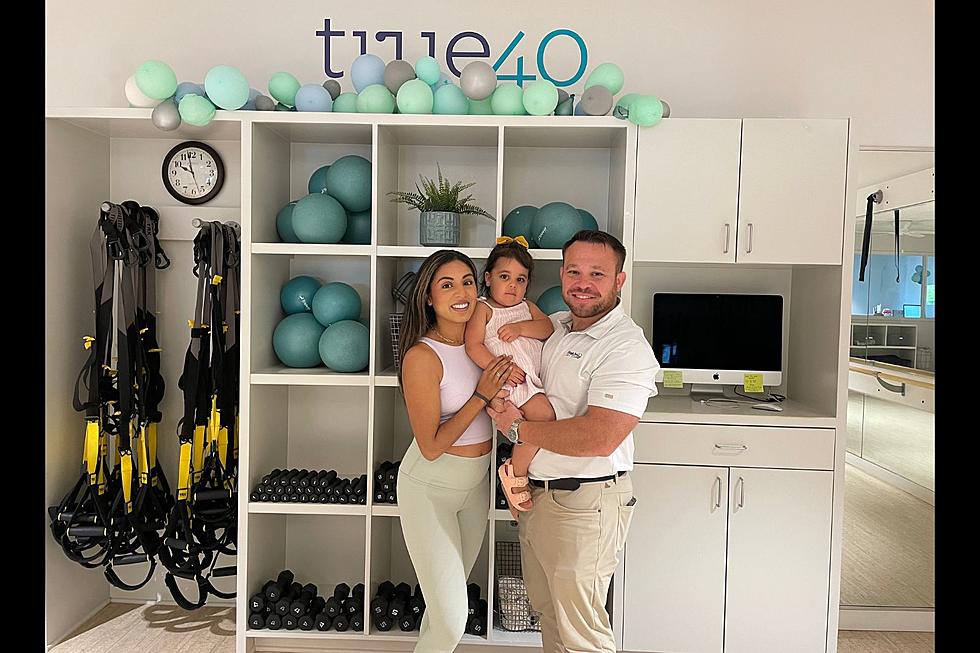 Former Manager Takes Over as Owner of Boutique Fitness Studio in North Tuscaloosa
(Brittany Marshall| Tuscaloosa Thread)
A Tuscaloosa County woman is looking to bring a sense of community to those pursuing fitness after becoming the new owner of True40 Boutique Fitness Studio.
True40 Tuscaloosa opened its doors five years ago in the Village at Northbank Plaza off Rice Mine Road and is one of three locations in the state.
The fitness studio offers classes that incorporate a mixture of cardio bursts, controlled movements and dynamic stretching that is low-impact but high-powered, making it convenient for any body type.
"We're a fusion of all the different types of fitness you enjoy, including pilates, barre, strength training and yoga," owner Ashley Oswalt said.
Oswalt originally joined True40 as a client after relocating to Tuscaloosa County from New York in 2015 with her husband, Trey.
Oswalt said she joined as a way to meet new people in the area.
"It was really hard for me to make friends," Oswalt said. "All of my friends live back home and I moved down here to be with my husband. I had my husband but I wanted connections and True40 was that opening door for me."
After attending the studio regularly, she was approached with the opportunity to become an instructor, which she accepted.
During the COVID-19 pandemic, Oswalt was six months pregnant with her daughter, Sutton, when the studio owners decided to close operations.
"During the lockdown, they decided to close," Oswalt said. "We had an angel investor come in to keep the business open, but they were looking for a new studio manager."
Oswalt was asked if she was interested in taking the position and moving up to become the manager in 2020.
"I was seven months pregnant and I finally told them I would take the job," Oswalt said. "Fate brought that opportunity to me at such a vulnerable time."
Oswalt served as studio manager for three years, pouring her heart into the business before the opportunity arose to own the business outright earlier this year, which she said has changed her for the better.
"True40 has been life-saving for me," Oswalt said. "I'm from New York so I came from a rough and tough environment so coming to the South, it was a culture shock for me. I needed to have a place where I could call home. I really didn't have many friends at the time and I didn't have an environment where I really felt comfortable or a sense of community so True40 gave that to me."
Oswalt said True40 has followed her through several stages of her life and felt it was important to stay involved with the business.
The couple said they expect to do some rebranding, which could be finalized around June.
"That's going to be super exciting," Oswalt said. "That's our big change. The workout is great itself so we won't be changing anything there but in terms of refreshing the brand, making it new and putting new faces out there -- that's what we're focusing on this year."
Oswalt encouraged anyone looking for a new fitness environment to visit their location and said she hopes future clients can find their place while pursuing wellness.
"Fitness can be so intimidating, no matter what stage of life you're in," Oswalt said. "Whether you've never been in fitness before or you're a seasoned athlete, it can be intimidating and I think a community helps that so I hope people that come and try us out find that community that they're looking for because that's really the center of what we do. Moving your body is just the sugar on top."
True40 Fitness is located at 1490 Northbank Parkway in Tuscaloosa. For future updates on other restaurant and retail developments happening in our area, stay connected to the Tuscaloosa Thread.
Top Stories from the Tuscaloosa Thread (4/3 - 4/10)
13 of the Top Stories published by the Tuscaloosa Thread during the week of April 3rd, 2023.
More From Tuscaloosa Thread