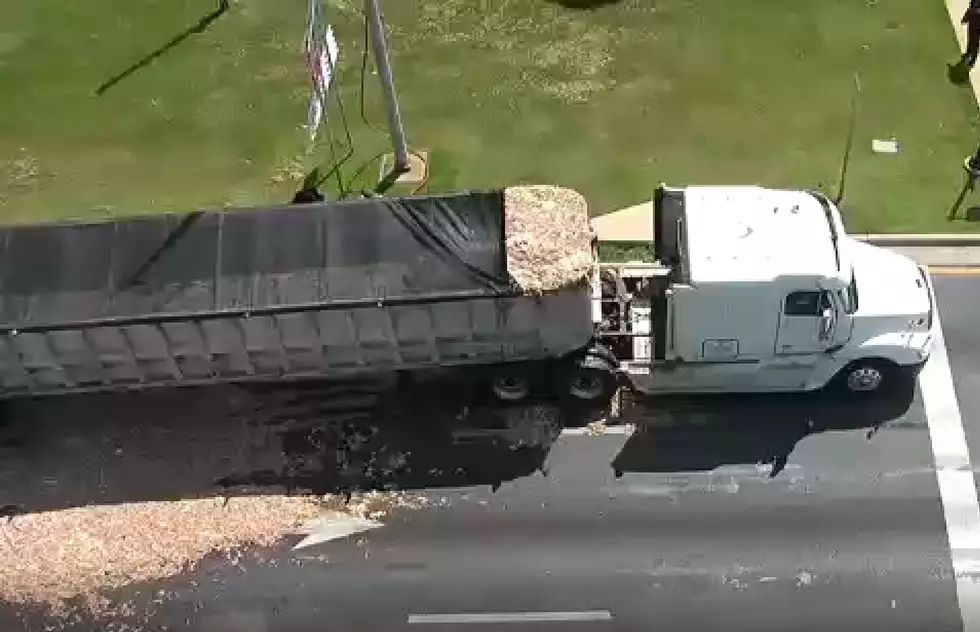 Lanes of Tuscaloosa Highway Closed After ANOTHER Truck Spills Chicken Parts
(ALGO Traffic Cameras)
Two southbound lanes of Lurleen Wallace Boulevard in Tuscaloosa were closed Monday after a truck lost its load and spilled chicken parts on the highway -- the second time it has happened this year, bizarrely.
Stephanie Taylor, a spokesperson for the Tuscaloosa Police Department, confirmed that the truck in question was headed south on Lurleen Wallace Boulevard when it lost its load near University Boulevard shortly after 10 a.m.
Chicken parts filled the roadway, which is maintained by the Alabama Department of Transportation. Taylor said an ALDOT crew was en route to the scene to clean up the mess and get the road open again.
Somehow, the same situation unfolded in almost exactly the same place back in April, when a truck dumped chicken parts on the same road and created a stinking traffic nightmare in downtown Tuscaloosa.
Until the mess is resolved Monday, the two rightmost lanes of the highway will be closed at University Boulevard near the Embassy Suites hotel.
Stay connected to the Tuscaloosa Thread for more as it becomes available.
Top Stories from the Tuscaloosa Thread (6/20 - 6/27)
21 of the Top Stories published by the Tuscaloosa Thread During the week of June 20th, 2022.
More From Tuscaloosa Thread