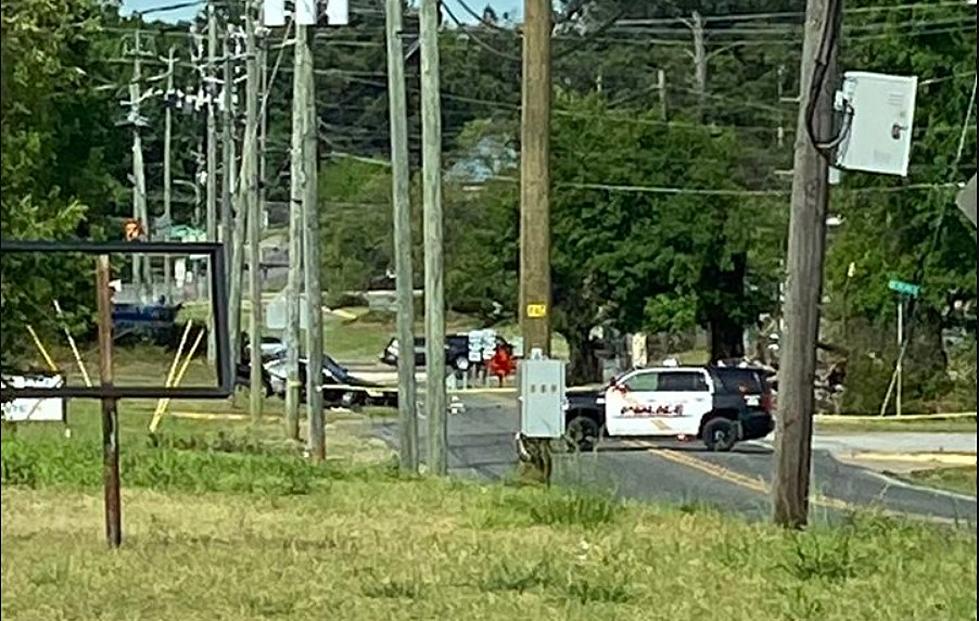 Truck Hits Vehicle then Pedestrian Near Tuscaloosa's Bowers Park, Victim Badly Hurt
(Aidan Dollins | Tuscaloosa Thread)
A pedestrian was seriously injured when they were hit by a pickup truck that had just collided with a disabled vehicle near Tuscaloosa's Bowers Park early Sunday morning.
Stephanie Taylor, a spokesperson for the Tuscaloosa Police Department, said a stalled vehicle was parked on James I. Harrison Parkway East before the accident and may have been partially in the roadway.
A passing pickup truck struck the stalled vehicle around 12:15 a.m. and police believe after that impact, the truck hit a pedestrian who was crossing the road.
Taylor said the pedestrian was taken to DCH Regional Medical Center with serious, potentially life-threatening injuries.
TPD's Traffic Homicide Unit is investigating the collision and was still on site with part of the road closed at 10 a.m. Sunday. That unit was formerly called the Accident Reconstruction Unit and their presence alone does not necessarily indicate a person has died.
Taylor said more information, including the victim's condition and details about any charges filed in the case, is expected later Sunday.
Stay connected to the Tuscaloosa Thread for updates on this situation as they are made available.
Top Stories from the Tuscaloosa Thread (3/20 - 3/27)
12 of the Top Stories published by the Tuscaloosa Thread during the week of March 20th, 2023.
More From Tuscaloosa Thread