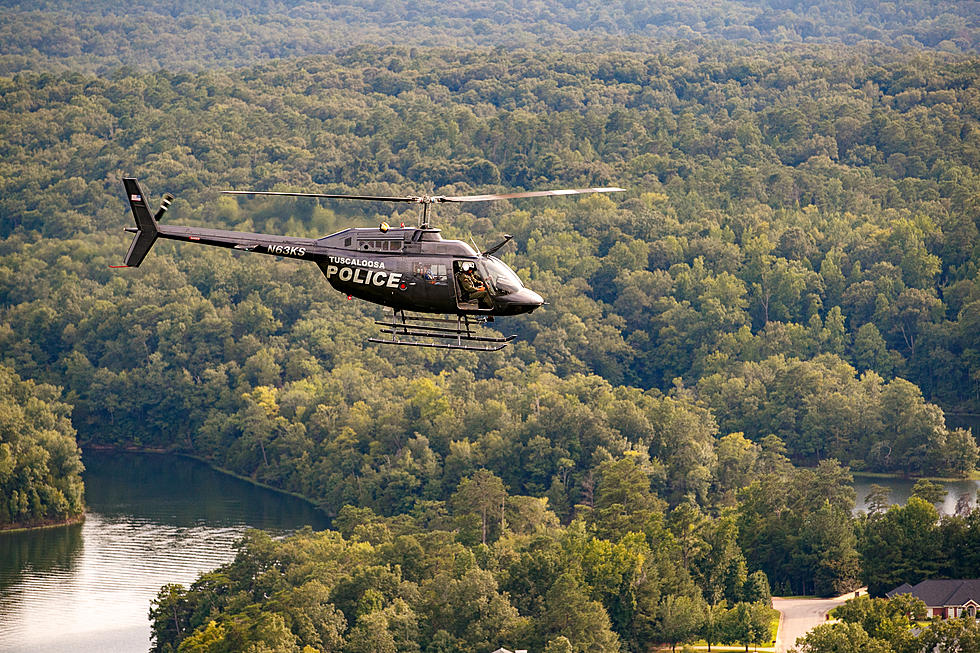 Tuscaloosa Police Helicopter Helps Find Missing Child in Pickens County, Alabama
(Tuscaloosa Police Department)
A child missing in Pickens County Wednesday night was found shortly after police officers and sheriff's deputies from Tuscaloosa were called in to assist in the search efforts.
Pickens County Sheriff Todd Hall said a woman in the Kenny Hill community called his office and said her 6-year-old son was playing in the yard Wednesday evening but when she stepped outside to check on him, he was nowhere to be found.
Hall said PCSO deputies immediately began a search of the area and called numerous fire and police departments in West Alabama for backup.
The Tuscaloosa County Sheriff's Office dispatched deputies assisted by their K-9 unit, and the Tuscaloosa Police Department flew their helicopter to the area to search from the skies.
Hall said shortly after the helicopter arrived from the Druid City, the missing boy was located and returned to his family.
Paramedics with the Northstar Ambulance service were on the scene and checked the child for injuries, the sheriff said.
Hall also thanked all of the outside agencies that traveled into Pickens County to help find the missing boy.
Stephanie Taylor, the public information officer for the Tuscaloosa Police Department, said all officers in the area are always willing to answer the call for help from law enforcement agencies in the region.
"We are more than happy to share resources with neighboring agencies," Taylor said. "Especially in situations like this that need to be resolved as quickly as possible."
Alabama vs. Florida - Week 3 2021
Alabama took down Florida 31-29 in the SEC season opener for both schools.
Top Stories From The Tuscaloosa Thread (9/13-9/17)
More From Tuscaloosa Thread