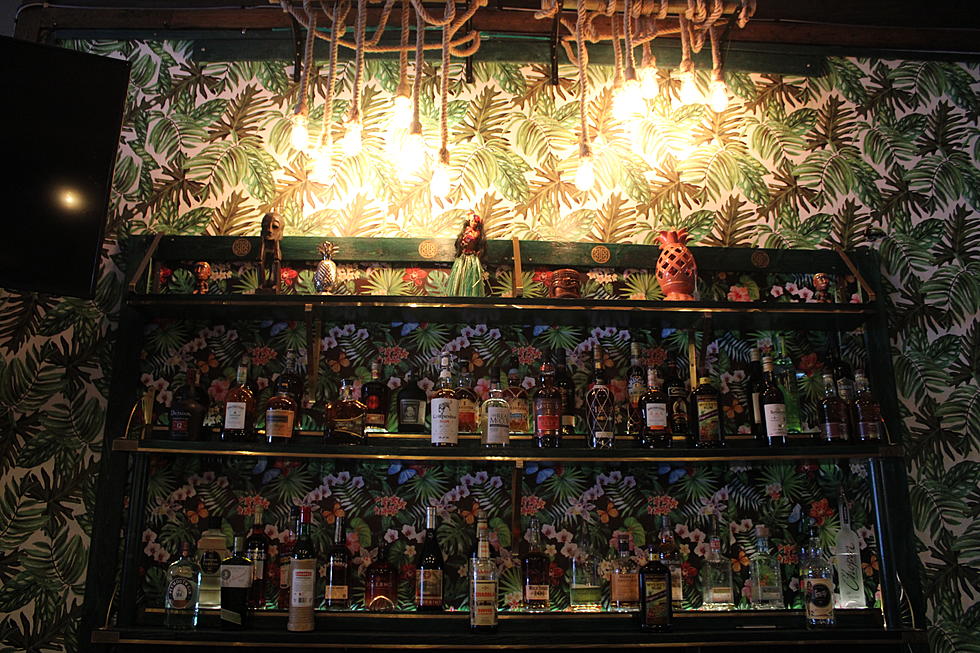 Tiki Bar and Scratch Kitchen Opening Soon in Tuscaloosa, Boasting City's Largest Rum Selection
(Stephen Dethrage | Tuscaloosa Thread)
A new restaurant and tiki bar is opening soon in downtown Tuscaloosa, where a longtime local bartender hopes to bring something entirely new to the Druid City.
Hard work is underway every day to build out Anchor Drops Tiki Bar & Kitchen in the former home of Bistro 17, an American deli with a focus on healthy options that opened last year but never quite found its footing and closed amid persistent staffing issues.
Tim Johnson, a Tuscaloosa native and co-owner and operator at Anchor Drops, said he is partnering with local restaurateur Rajvinder Singh to bring this new concept to Tuscaloosa.
"It's going to be an ode to tiki bars but with a modern twist on everything," Johnson told the Thread last week. "Tiki bars have kind of gone extinct, I think because their focus has been too one-sided. We want to move into doing more worldwide stuff instead of just one thing."
Johnson said Anchor Drops will feature the area's largest selection of rum, but will also prioritize creating top-tier dishes in its kitchen - after all, the city of Tuscaloosa will not allow any standalone bars to open this year.
"Tiki bars of the past have had a lot of Americanized Chinese dishes but here, we're going to work on getting eclectic smokers and offer smoked wings, Huli-huli chicken, a really good chicken sandwich," Johnson said. "We're going to do everything from scratch, hand-punch our own fries, make our own seasonings, everything."
That attention to detail will also carry over to the bar, Johnson said.
"Tiki is really kind of the highest end of craft cocktailing," Johnson said. "We'll have tons of housemade syrups, some blended rums, a spindle mixer, a crushed ice machine -- we're going to really do things the old-school way. We're going to do really cool, simple things that might be more complex than other places in town,but that's what we love to do."
The small restaurant and bar will seat about 50 people, and Johnson said early plans are to open every day except Monday. They aim to start cooking food this week and test things out with some friends and family nights before a grand opening sometime next week.
Anchor Drops Tiki Bar & Kitchen will open soon in downtown Tuscaloosa at 2217 University Boulevard between Session Cocktails and the Children's Hands-On Museum.
For more on the new business as it develops and for other exclusive stories about restaurant and retail development in west Alabama, stay connected to the Tuscaloosa Thread.
Restaurants and Retailers Who Opened or Announced in Tuscaloosa in 2023
A running list from the Tuscaloosa Thread of all restaurants and retailers who have opened, announced plans to come to the area or relocated so far in 2023.
Gallery Credit: (Stephen Dethrage | Tuscaloosa Thread)
Top Stories from the Tuscaloosa Thread (9/25 - 10/2)
12 of the Top Stories published by the Tuscaloosa Thread during the week of September 25th, 2023)
Gallery Credit: (Stephen Dethrage | Tuscaloosa Thread)
More From Tuscaloosa Thread