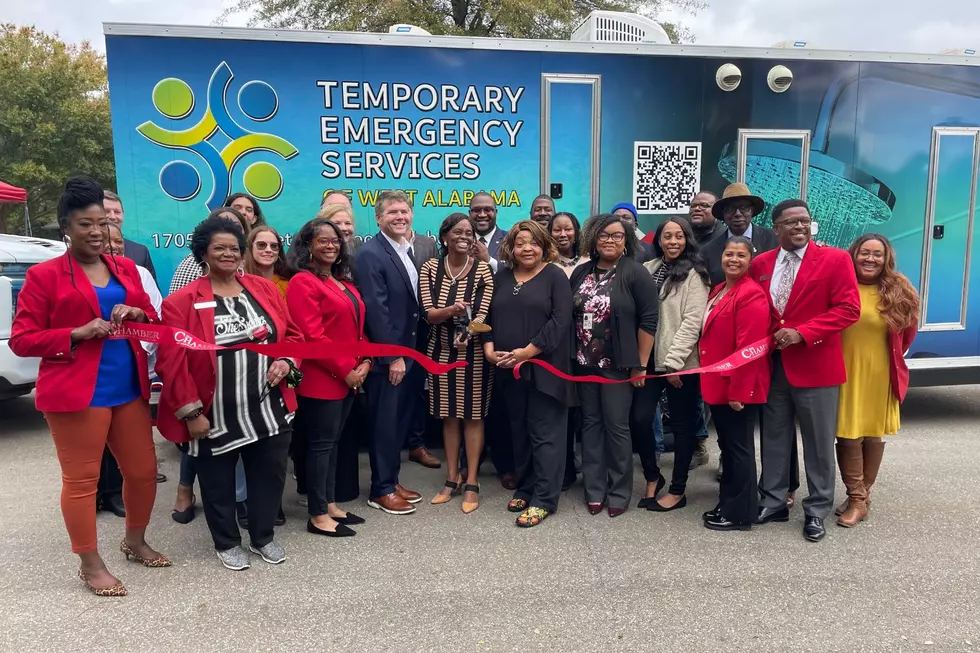 Temporary Emergency Services Unveil Mobile Shower, Washer Units for Homeless Community
(Brittany Marshall|Tuscaloosa Thread)
Temporary Emergency Services will now offer additional resources to Tuscaloosa citizens in need, unveiling their new mobile shower and washer units Monday.
The local non-profit celebrated the occasion with a ribbon-cutting hosted by the Chamber of Commerce of West Alabama.
The units will aim to benefit the homeless population by allowing the units to travel to areas throughout Tuscaloosa that have homeless populations.
The units will provide them with a place to shower, wash their clothing and allow the organization the opportunity to connect them with resources for finding permanent house.
Dr. Karen Thompson-Jackson, executive director of TES said the organization received a grant for $420,000 to purchase the units. Thompson-Jackson said the units are necessary in helping alleviate some of the problems the homeless community face in Tuscaloosa.
"We have a lot of individuals that are living in areas that are in the outskirts of the city limits in homeless camps, such as areas and parks in the back of the neighborhoods businesses," Thompson-Jackson said. "What we want to be able to do is bring the units out, let someone take a shower, sit down and do some case management and from there, help them to get into stable housing."
The organization will continue providing showers and other resources at their site, located on 15th Street.
Mayor Walt Maddox, along with several Tuscaloosa City Council members were in attendance at the ribbon-cutting ceremony. Maddox commended Thompson-Jackson and the team at TES for their hardworking and dedication to the organization's efforts.
"Today is just a continuation of a long story tradition of making a difference," Maddox said.
Thompson-Jackson said the organization is working on a schedule for taking the units out into various area and will determine at a later time if additional units will need to be purchased.
Top Stories from the Tuscaloosa Thread (10/24 - 10/31)
18 of the Top Stories published by the Tuscaloosa Thread during the week of October 17th, 2022.
More From Tuscaloosa Thread