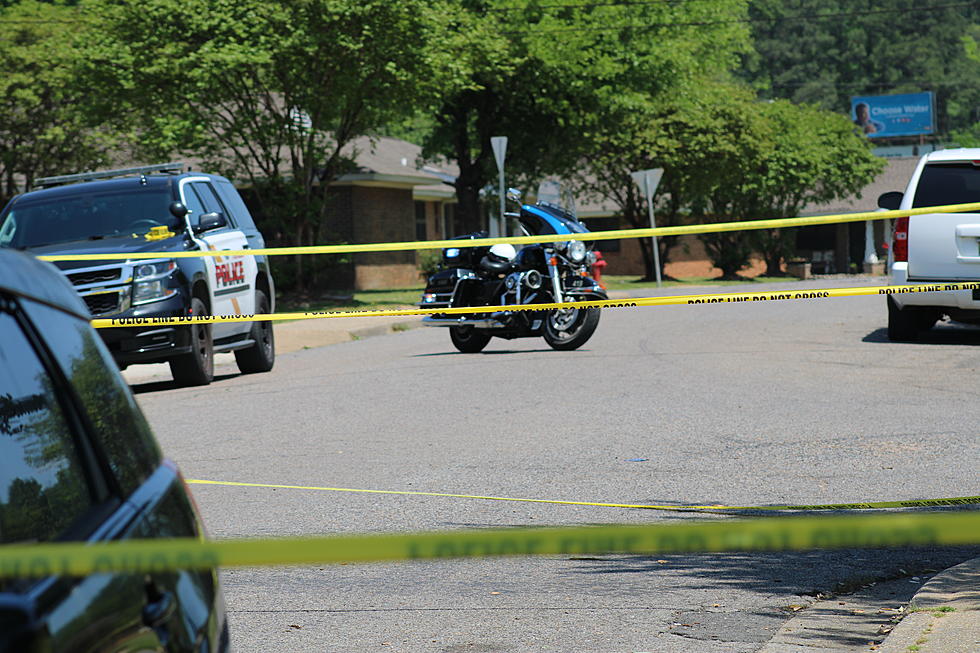 Two Suspects, 13 and 17, Charged In Friday Morning Hay Court Shooting
(Brittany Marshall|Tuscaloosa Thread)
Two teenagers, including one who is 13, have been arrested and charged in relation to a shooting at Tuscaloosa's Hay Court Apartments that left an uninvolved woman injured Friday morning.
Marty Sellers, the co-commander of the Tuscaloosa Violent Crimes Unit, said officers were first called to the housing complex just after 10 a.m. Friday on reports of a shooting that had taken place around 20 minutes earlier.
While officers were still on the scene trying to sort out what happened, an investigator witnessed two teenage boys shooting at one another.
One suspect, 17, reportedly lived in Hay Court and was taken into custody at the scene.
A second suspect, who is 13, was located at a nearby gas station and arrested there.
As police continued to process the scene, they found an adult woman who was uninvolved in the altercation had been struck by a stray bullet. Her wounds are not life-threatening, Sellers said.
After interviewing witnesses and collecting physical evidence, police now believe the two juveniles were shooting at one another over remarks made on social media.
The 13-year-old was charged with attempted murder, illegal possession of a firearm and second-degree receiving stolen property -- the handgun used in the shooting was reportedly stolen.
The 17-year-old was also charged with attempted murder, illegal possession of a firearm, shooting into an occupied dwelling and second-degree assault.
The young suspect was placed in the Tuscaloosa Juvenile Detention center, where he is still being held.
The 17-year-old was charged as an adult and was booked in the Tuscaloosa COunty Jail, where his combined bond was set at $70,500.
Due to a recent change in state law, police are prohibited from releasing any identifying information concerning juvenile suspects accused of a crime.
All Homicides in Tuscaloosa County So Far in 2022
A regularly updated list of the Tuscaloosa Thread's coverage of all homicides in Tuscaloosa County in 2022.
Top Stories from the Tuscaloosa Thread (4/11 - 4/18)
14 of the Top Stories published by the Tuscaloosa Thread during the week of April 11th, 2022.
More From Tuscaloosa Thread