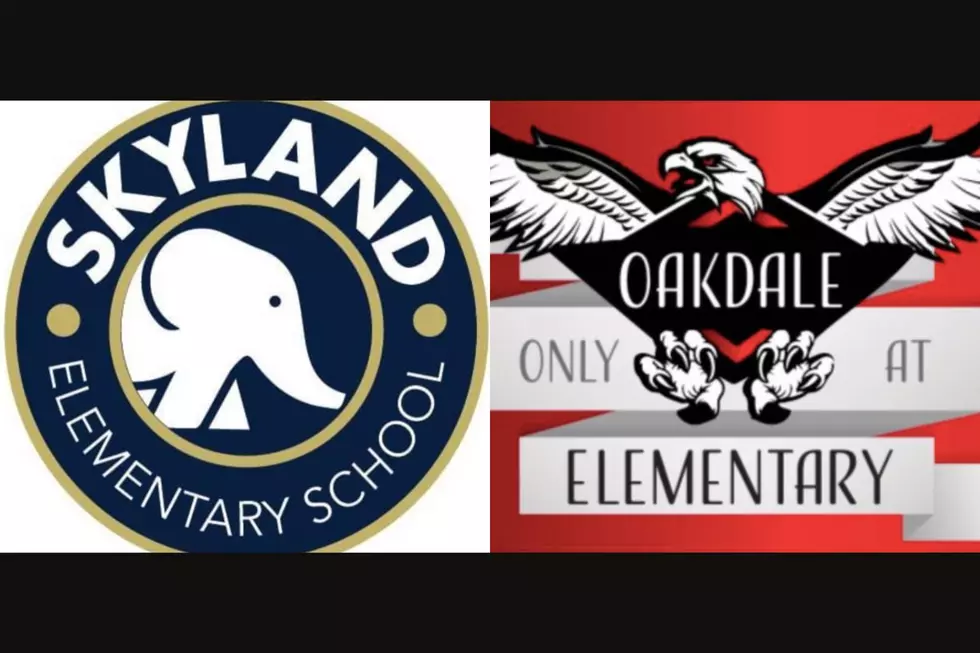 Two Tuscaloosa City Schools Receive 2023 State School of Character Designations Friday
Facebook: Skyland Elementary School; Oakdale Elementary School
Two Tuscaloosa City elementary schools were designated as state schools of characters, joining 71 other schools across the nation to receive the distinction.
Skyland Elementary School and Oakdale Elementary School were announced as state schools of character Friday. According to an announcement from the Tuscaloosa City School District, this is something the schools had been working towards in their character education efforts.
According to the release, the designation, which is given by Character.org, is meant to recognize schools and districts that demonstrate a dedicated focus on character development, which has been shown to have a positive impact on academic achievement, student behavior and school climate, according to research.
This marks the second consecutive year that TCS schools have received the state character designation.
Oakdale and Skyland join three other TCS schools, Tuscaloosa Magnet Elementary, Tuscaloosa Magnet Middle and Westlawn Middle, who received the "2022 State School of Character" designation for Alabama and went on to receive the national honor.
Dr. Lucille Prewitt, Oakdale Elementary's principal, said she is excited to have been named a school of character, commending the hard work of faculty and staff who help build good character "one child at a time."
"It is nice to be recognized for this work," Prewitt said. "We teach our students they must live a life of character, their values must be attached to principles and those principles must be adhered to develop character."
Dr. Selena Speight, principal at Skyland Elementary. said she is proud of the faculty, staff, and students for making character development a priority and has already seen the positive results of the character education efforts at her school.
"At Skyland, we focus on determination, optimism, accountability and respect," Speight said. "We reflect daily on our core values and it is evident in the positive culture we have at Skyland. It is essential that our students have the skills they need to be productive citizens because character plays a vital role in the student's academic success and emotional well-being."
In addition to the announcement, three TCS schools, Eastwood Middle School, Rock Quarry Elementary and STARS Academy, were named honorable mentions, meaning they are making progress in character education.
The release also said six schools, the Alberta School of Performing Arts, Central Elementary, Central High School, Arcadia Elementary, Martin Luther King, Jr. Elementary and Paul W. Bryant High School, were given "Emerging Schools of Character" designations.
Dr. Jessica Constant, TCS coordinator of student services, said the honor is the result of hard work on behalf of the school's leadership and educators and the good work that was already being done at each of these schools.
"I know the sweat, tears, long days and nights that schools have endured to see this process to the end," Constant said. "As the district facilitator, I see firsthand the impact that these schools are making in the lives of students, parents, and the community as they transform their schools by building positive relationships and giving students a safe and conducive environment to learn and grow."
Stay connected to the Tuscaloosa Thread for future education updates, including the Rising Star Student of Character of the Month coverage.
Rising Star Character Students of the Month
During the 2022-2023 school year, Tuscaloosa City Schools, along with Townsquare Media Tuscaloosa, Legal Services of Alabama and Child Abuse Prevention Services, will highlight Rising Star Character Students of the Month from each school in the district, highlighting two to three students each month.
Here's a recap of the previously recognized students!
Top Stories from the Tuscaloosa Thread (1/23 - 1/30)
16 of the Top Stories published by the Tuscaloosa Thread during the week of January 23rd, 2023.
More From Tuscaloosa Thread