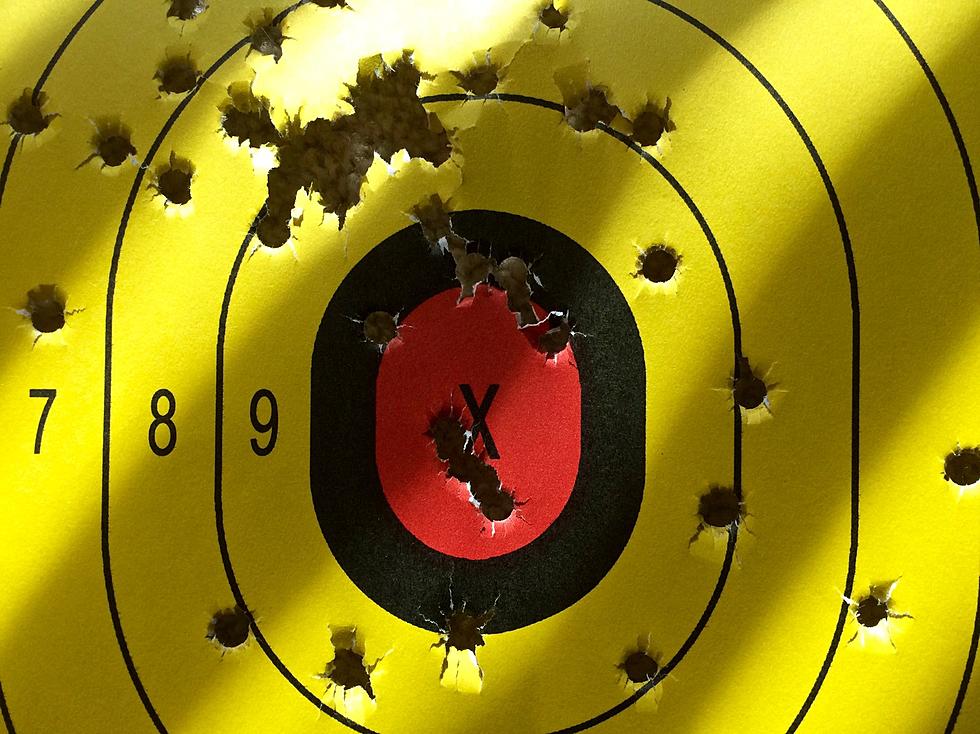 Target Practice Leads to Felony Arrest After Bullets Strike Homes in Coaling
(Getty Images)
A Tuscaloosa County man is facing a felony charge after bullets he fired during a backyard target practice session allegedly struck two nearby houses last week, according to court documents filed Tuesday.
In a new deposition, investigators said officers with the Coaling Police Department were called to the area of Unicorn Drive last Thursday afternoon on reports that stray gunfire was hitting an occupied home in the area.
When police arrived, bullets were reportedly still flying in the direction of the first home, and a second resident told a CPD officer that his house had also been struck by gunfire that afternoon.
As the shooting continued, police officers traveled to nearby Jack Lunceford Drive where they believed the errant shots were coming from.
An officer saw a man leaving the area on a motorcycle and pulled him over, and the driver, 44-year-old Rickie Dale Holland, reportedly stopped and had a conversation with investigators.
Holland allegedly admitted that he had been firing several weapons at a small tree in his backyard, with rounds including small .22LR bullets, .40-caliber handgun rounds and .270 rifle cartridges.
Investigators determined several rounds had either missed the tree or passed through it before striking the affected homes on Unicorn Drive.
Police arrested Holland on the scene without incident and charged him with firing into an occupied dwelling, which is a Class B felony in Alabama.
He was booked in the Tuscaloosa County Jail and released soon afterward on a $5,000 bond. As he is no longer an inmate in the jail, his mugshot was not publicly available at the time of the publication of this story.
Most Shocking Crime Stories of 2021
More From Tuscaloosa Thread