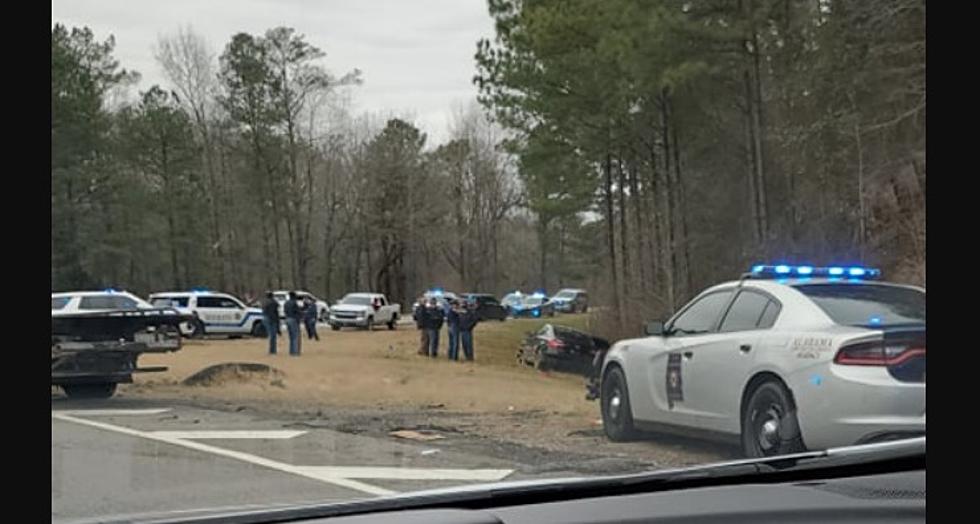 State Troopers Arrest 2 After Interstate Chase Ends in Tuscaloosa, Alabama
(submitted)
Alabama State Troopers arrested two people and recovered a stolen vehicle after a high-speed interstate chase ended in Tuscaloosa Friday afternoon.
Reginal King, a spokesman for the State Troopers in West Alabama, said a highway patrolman attempted to pull over a 2021 Honda Accord that was racing down I-20/59 at high speed near mile marker 97 just past Lake View.
The driver reportedly refused to stop and led State Troopers and Tuscaloosa County Sheriff's deputies on an 18-mile chase before attempting to leave the highway at Exit 79 onto U.S. Highway 11.
King said the Accord left the roadway at the exit and struck a ditch, and three people inside fled on foot.
Troopers were able to arrest two of them -- 21-year-old Mississippi man Rylan Lewis and a juvenile. The third suspect remains at large as of Friday evening.
King said Troopers determined the Honda had been stolen, and a stolen firearm was also discovered at the scene of the crash.
Neither Lewis nor the juvenile have been formally charged with anything yet, but King said criminal charges are coming soon.
The case is still under investigation, and the third suspect still at large.
King also thanked the Tuscaloosa Police Department's helicopter unit, the sheriff's department and its K-9 unit and the Vance Police Department for helping them secure the two arrests Friday afternoon.
Stay connected to the Tuscaloosa Thread for more updates on this case as they become available.
Top Stories From The Tuscaloosa Thread (1/10-1/14)
More From Tuscaloosa Thread