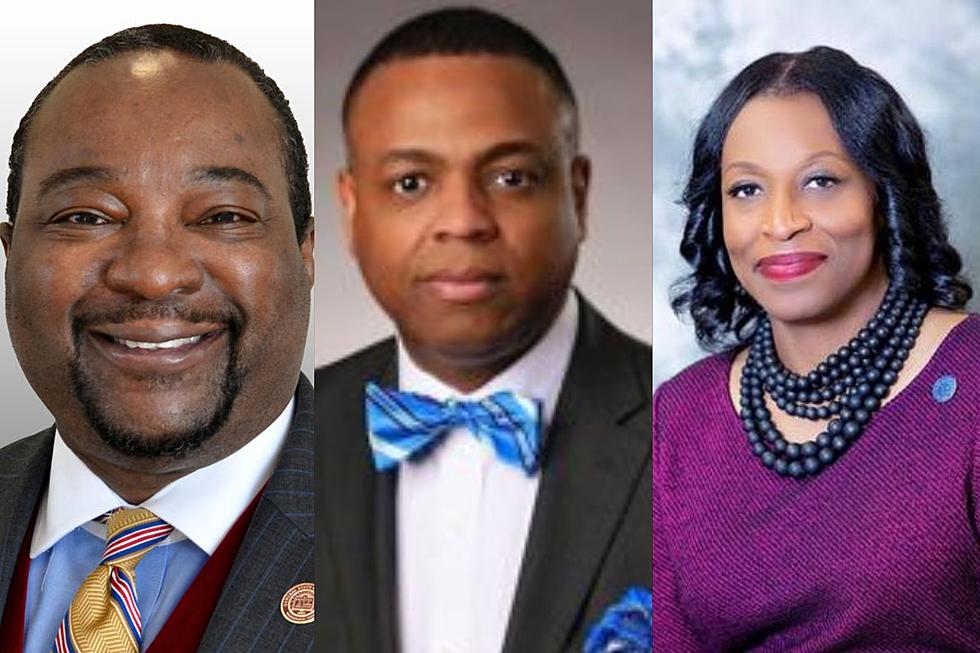 Stillman College Hosts Q&A Sessions with Finalists to Become the HBCU's 8th President
Photos courtesy of Central State University, Denmark Technical College and Savannah State University
The trustee presidential search committee at Stillman College is hosting three finalists who will vie for the opportunity to become Stillman's eighth president, replacing Dr. Cynthia Warrick.
The finalists, Dr. F. Erik Brooks, Dr. Willie L. Todd and Dr. Yolanda Page, were given the opportunity to introduce themselves through Q&A sessions to the Stillman cabinet members, faculty, staff, students, alumni and Tuscaloosa-area leadership, which began Monday.
Meet the Candidates
Dr. F. Erik Brooks is the provost and vice president for academic affairs and a professor of political science at Central State University, an HBCU in Wilberforce, Ohio.
According to his bio, Brooks is a Montgomery native and earned his bachelor's degree from Troy State University. Brooks earned three master's degrees from Troy State, Auburn University at Montgomery and Alabama State University.
Brooks received his doctor of philosophy degree from the L. Douglas Wilder School of Government and Public Affairs at Virginia Commonwealth University in 2002.
Brooks has written extensively in the areas of race, African American history, public administration and American politics and has appearances of his work in scholarly journals, encyclopedias, academic guides and books.
Dr. Willie L. Todd currently serves as the ninth president of Denmark Technical College, an HBCU in Denmark, South Carolina and has over 28 years of experience in higher education from six different institutions.
According to his bio, Denmark witnessed an institutional reengineering under his leadership. Todd shepherded more than $32 million in external funding to the school.
In the past four years under Todd's leadership, Denmark Technical College became the fastest-growing public college in the South Carolina Technical College System, and he was recognized earlier this year as the 2022-2023  President/CEO of the year by the South Carolina Association of Technical College Commissioners.
Todd earned his doctor of philosophy degree in English from Georgia State University, master's degree from Regent University and also received a second master's and bachelor's degrees from Albany State University.
Dr. Yolanda Page currently serves as the provost and vice president for academic affairs at Savannah State University in Savannah, GA.
According to her bio, Page previously held leadership roles as a provost, vice president for academic affairs, dean, assistant dean, department chairperson, and program director for 29 years in higher education at four institutions.
Page earned her bachelor's degree from Dillard University and her master's and doctor of philosophy degrees from Louisiana State University.
Dr. Page has presented literary papers, published chapters in books, written several articles about African American literature and published two sourcebooks.
As previously reported, Warrick, who became the first woman president to serve Stillman in April 2017, announced her retirement last September after five years of service. 
According to a release from Stillman, under Warrick's leadership, millions of dollars were raised from Stillman alumni to help cover the school's debts, which were the cause of a financial crisis that threatened to close the historically black college.
Warrick saw $40 million in debt paid off and forgiven during her tenure, leaving the college debt-free.
Stay connected to the Tuscaloosa Thread for updates on the decision on who will become Stillman's next president as information becomes available.
Top Stories from the Tuscaloosa Thread (4/17 - 4/24)
13 of the Top Stories published by the Tuscaloosa Thread during the week of April 17th, 2023.
More From Tuscaloosa Thread