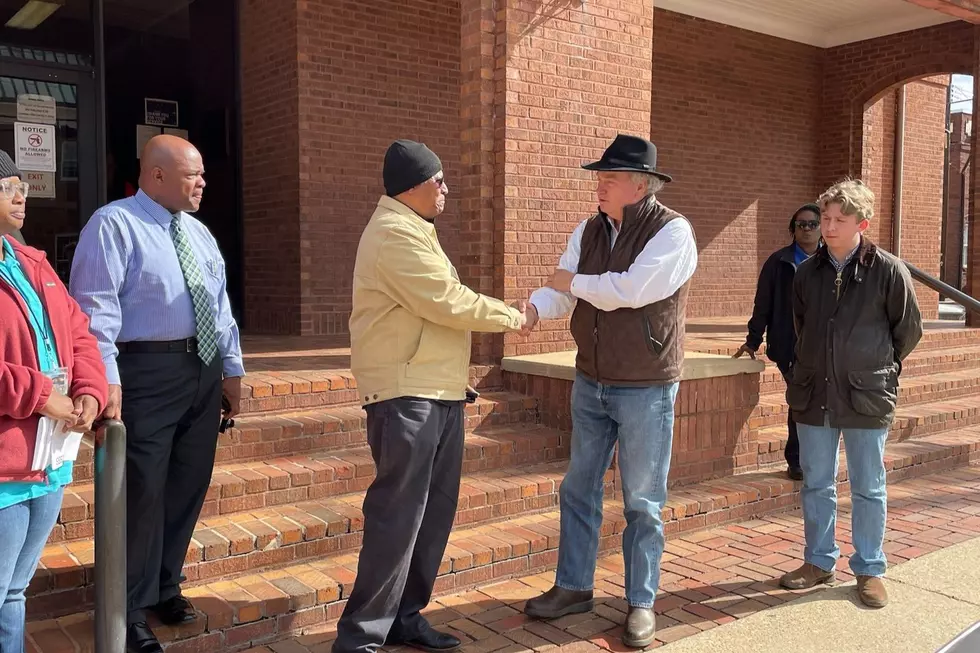 Local Businessman Stan Pate Gifts $100K to Aid Selma Storm Relief Efforts
Submitted
Businessman Stan Pate is continuing his efforts of giving back to those in need, gifting the City of Selma with $100,000 to be used for tornado relief aid.
As previously reported, an EF-2 tornado struck Selma during sever weather last week, leaving structural damage to many homes and businesses. Thankfully, no one was injured in the incident.
Pate presented the donation to the mayor of Selma, James Perkins, Jr., which was made on behalf of his team at Pate Holding Inc. Pate said the situation that happened in Selma was similar to what happened in Tuscaloosa.
"I'm here to say we care," Pate said. "What I want to do, on behalf of us who care, I want to give you $100,000 and I've encouraged other people across Alabama toSelma. invest in "
Pate said while he is blessed to have things, there are many who are fortunate, which factored his decision to make the contribution, assuring Mayor Perkins that he will do whatever it takes to assist the historic city.
"I'm a blessed man but there are people that struggle," Pate said "You deserve us to come and help you. This town has an unbelievable history. I'm glad to help you and I'm going to be out there to some more folks to come. You let me know and there's more where that came from."
Stay connected to the Tuscaloosa Thread for updates on other disaster relief efforts planned to assist storm victims.
Top Stories from the Tuscaloosa Thread (1/9 - 1/16)
20 of the Top Stories published by the Tuscaloosa Thread during the week of January 2nd, 2023.
More From Tuscaloosa Thread