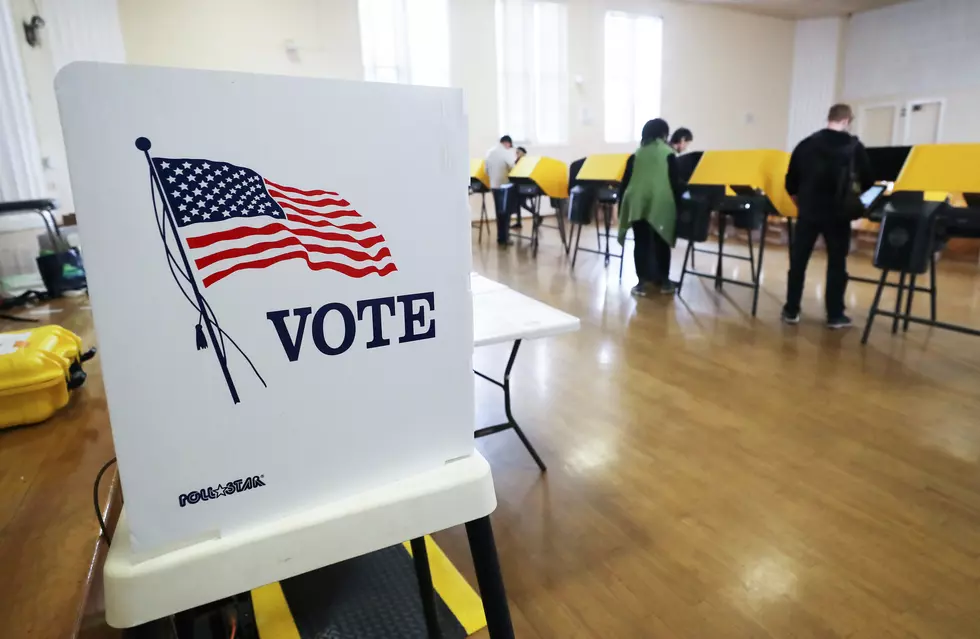 Tuscaloosa's District 7 Special Election to Be Held in July or August
(Photo by Mario Tama/Getty Images)
Tuscaloosa Mayor Walt Maddox said Friday that he believes the special election to fill the city's soon-to-be-vacant District 7 council seat will be held in July or August.
The seat, currently held by incumbent councilwoman Sonya McKinstry, was won by businessman Cassius Lanier during March's municipal elections.
Lanier, however, is a convicted felon, and although he was pardoned of those crimes and his eligibility to hold office was restored in April, a Birmingham judge ruled last month that because Lanier had not been pardoned at the time of the election, he was not legally allowed at the time to serve on the city council.
The judge voided the election results, and the city must now hold a special election to fill the seat again. Both Lanier and McKinstry have indicated they will seek the office once more.
Maddox said he believes that election will be held sometime this summer.
"On May 17th, that seat officially becomes vacant. On May 18th, the council will vote, officially vacating that seat and under Alabama law, there has to be an election called between 60 and 90 days of May 18th," Maddox said. "My guess is you'll see an election date somewhere between July 20th and August 3rd."
He said he does not believe any municipal crises will arise out of the vacancy, but called upon the citizens of District 7 and Tuscaloosa as a whole to support whichever candidate ultimately wins the right to represent the area on the council.
"I don't think short-term there will be any disarray from [the vacancy.] During my time, just because of circumstances, we have had open seats. I think if it continues for a long time, that could certainly contribute [to disarray,]" Maddox said. "I think the bigger concern is do we divide our community? I think that's the thing we have to be careful of. Elections, ultimately -- whoever is affirmed into that seat, we need to support them and give them the resources they need to be successful."
Until the election is held, Maddox said he and other council members will serve as the representatives of District 7.
"I'd like to think I'm their voice, they validated me with their ballots as well," Maddox said. "And certainly what we've seen over time, at least in my tenure, is that other council members are going to step up -- there's going to be no one who is not going to be a valid voice or heard, and the city's 311 system gives any constituent immediate access to their City Hall."
Top Stories From The Tuscaloosa Thread (4/26-4/30)
More From Tuscaloosa Thread