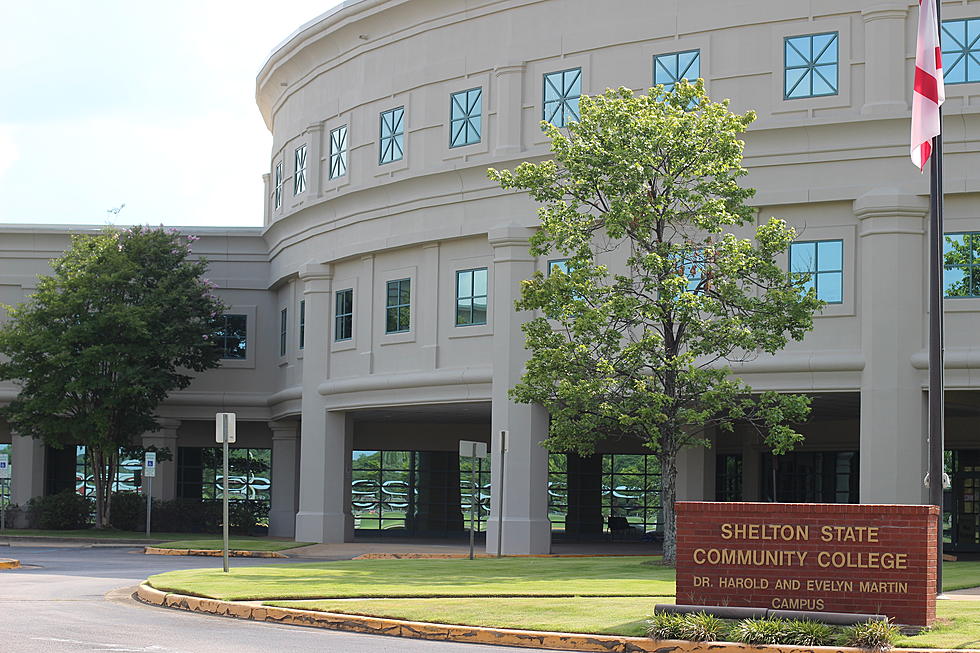 Shelton State CC to Host Free COVID-19 Vaccination Clinic in Tuscaloosa, Alabama
(Noah Lueker, Townsquare Media)
Tuscaloosa-area residents who wish to receive a free COVID-19 vaccine can do so at Shelton State Community College at the end of the month.
The college is partnering with the Alabama Department of Public Health to host a free vaccine clinic Wednesday, Aug. 25. Participants can visit the Martin Campus from 9 a.m. to 2 p.m. to get the first dose of the vaccine.
"Due to the surplus of COVID-19 vaccinations yet to be administered and marked increase in infections in the state, we have been asked by our state health officials to host vaccination clinics at our ACCS colleges during this critical period," read a statement from the Alabama Community College System.
Both the Moderna and Pfizer vaccines will be available, though the Moderna shot will only be available to participants who are at least 18 years old.
Pfizer shots will be available for participants ages 12 to 17.
Any participants who are under the age of 19 must bring a completed and signed registration packet from a parent or guardian, authorizing them to get the vaccine. To receive a packet, contact NorQuina Rieves.
The second dose will be administered at another vaccine clinic on Wednesday, Sept. 15. The same location and time frame applies.
For more details about the Shelton State Community College COVID-19 vaccination clinic, visit their Facebook page here or check out their website here.
Alabama COVID-19 Vaccine Breakdown (June 2021)
Each graphic shows how many people are vaccinated in all of Alabama's 67 counties, plus the percentage of vaccinated people versus that county's total population. This data was pulled from the Alabama Department of Public Health, county health departments and the Centers for Disease Control and Prevention.
Top Stories From The Tuscaloosa Thread (8/02-8/06)
The Definitive Ranking of Chicken Finger Baskets in Tuscaloosa, AL
Y'all ready for a deep-fried hot take? CLUCK YEAH! Meg Summers is ranking the best chicken finger baskets in the Druid City.
Which School Systems Require Face Masks in West Alabama?
More From Tuscaloosa Thread