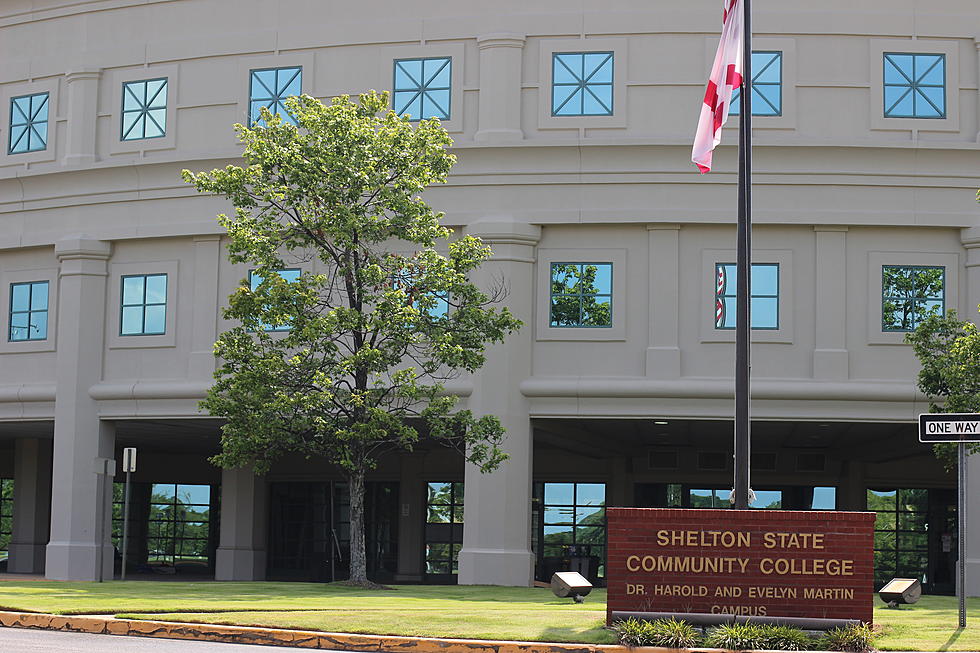 Shelton State Closes Both Tuscaloosa Campuses Wednesday After Bomb Threat
(Noah Lueker, Townsquare Media)
Shelton State Community College has closed both its campuses in Tuscaloosa County out of an abundance of caution after a series of bomb threats across the state Wednesday morning.
A spokesperson for the Tuscaloosa Police Department confirmed that a call came in shortly after 10:30 Wednesday morning, prompting the school to close both campuses.
At this time, police do not believe the threat is valid and expect an all-clear to be issued soon.
"TPD responded to Shelton State College at 10:35 a.m. after a caller reported an explosive device in the building," the spokesperson said. "Officers have found no evidence of an explosive device at this time and are working to clear the entire facility."
Other colleges across Alabama also closed Wednesday amid threats to their campuses -- Enterprise State Community College in Enterprise evacuated their campus and Lurleen B. Wallace Community College in Andalusia, Alabama did the same, according to local reporting.
This is a breaking, developing story. Stay connected to the Tuscaloosa Thread for updates as they become available, which should be when an all-clear is issued and campus reopens to the public.
UPDATE, 12:45 P.M. WEDNESDAY: As police suspected, the bomb threat was unfounded and the campuses have been secured. Shelton State will reopen to the public tomorrow, Thursday, July 28th. 
Top Stories from the Tuscaloosa Thread (7/18 - 7/25)
16 of the Top Stories published by the Tuscaloosa Thread during the week of July 18th, 2022.
More From Tuscaloosa Thread