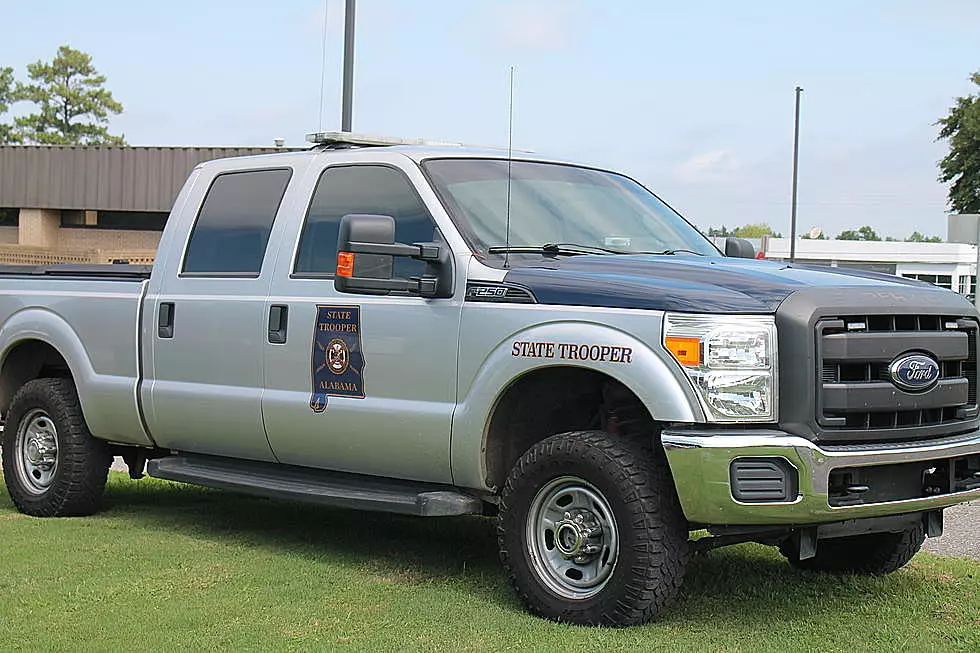 Alabama Man Dies After Interstate Wreck in Greene County Tuesday
(Noah Lueker, Townsquare Media)
An Alabama man died Tuesday morning in a major two-car collision on Interstate 20/59 in Greene County, State Troopers have confirmed.
Corporal Reginal King, a spokesperson for the Alabama Law Enforcement Agency, said 22-year-old Seth McGuffie was driving a 2015 GMC Sierra on the interstate around 7 a.m. Tuesday when he was struck by a 2021 Chevy Silverado being driven by a Tuscaloosa man.
King said McGuffie was not wearing a seatbelt and was pronounced dead at the scene of the accident.
The Tuscaloosa man in the other vehicle was taken to DCH Regional Medical Center in Tuscaloosa for treatment of injuries sustained in the crash. King did not specify their severity.
McGuffie was from Shelby, Alabama, King said.
The crash occurred near the 42 mile marker around three miles north of Eutaw, in Greene County.
Nothing further was available Tuesday afternoon as Troopers with the Alabama Law Enforcement Agency's Highway Patrol Division continue to investigate.
Top Stories from the Tuscaloosa Thread (6/13 - 6/20)
20 of the Top Stories published by the Tuscaloosa Thread During the week of June 13th, 2022.
More From Tuscaloosa Thread