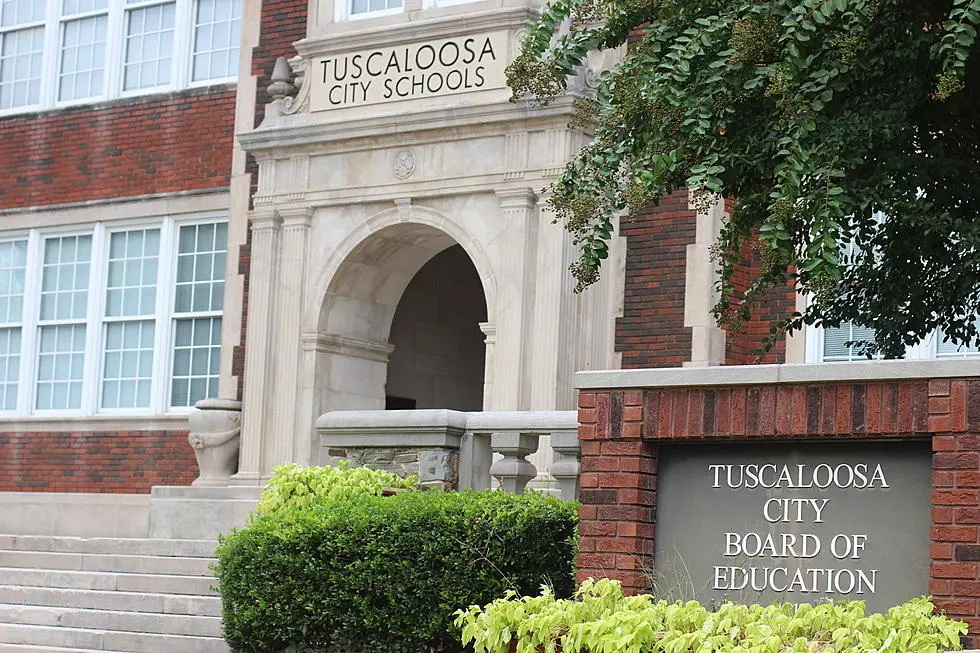 Tuscaloosa City Schools Closes Four Schools Wednesday for Staffing Shortages
(Noah Lueker | Tuscaloosa Thread)
As all of Tuscaloosa City Schools enters a temporary mask mandate period as COVID-19 cases surge, the school system also announced that four of its schools will be closed on Wednesday, January 19, due to staffing shortages.
In a Tuesday announcement, TCS said that Paul W. Bryant High, Westlawn Middle, Eastwood Middle and Southview Elementary will all be closed Wednesday.
TCS adopted a policy back in October 2021 that set a 1% two-week threshold for positive student case rate to determine the use of masks in the schools. This week serves as the second week in the calculation for the first two-week period of the semester.
Just three days prior to this decision, the two-week average was trending at just 1.55 percent. On Thursday of last week, that current student positive rate was 2.14 percent.
Students and faculty will be required to wear masks from January 18-28, at which point TCS will review the two-week student positive average. If the average is 1 percent of below, the school system will revert to masks optional.
In a Tuesday address to parents, TCS Superintendent Mike Daria mentioned a need for additional substitute teachers. Anyone interested in serving in this capacity is urged to call Kelly Services at 205-759-3535.
Daria also said that while TCS aims for its schools to remain open for in-person learning, parents should be ready to transition to temporary virtual learning. He said TCS has already had to move one school virtual for one day, and it's entirely possible for a classroom, grade level, an entire school or the whole school system to transition to a virtual model or close for a brief period of time.
He says TCS may not be able to provide much notice in some of these cases.
"We have 1,439 amazing individuals who are working tirelessly and collectively to make sure our students are taught in caring classrooms, provided meals on a daily basis, and get to and from school each day. The teachers of the TCS are covering classes for colleagues who have to be out. We have our central office certified staff members serving in classrooms," Daria said.  "This list goes on with example after example of TCS faculty and staff going above and beyond to make sure education continues."
For the most up-to-date information on COVID-19 cases in TCS, view their COVID-19 tracker here. According to the tracker, TCS currently has 52 employees quarantining due to confirmed exposure.
Top Stories From The Tuscaloosa Thread (1/10-1/14)
Which School Systems Require Face Masks in West Alabama?
Alabama COVID-19 Vaccine Breakdown (June 2021)
Each graphic shows how many people are vaccinated in all of Alabama's 67 counties, plus the percentage of vaccinated people versus that county's total population. This data was pulled from the Alabama Department of Public Health, county health departments and the Centers for Disease Control and Prevention.
Answers to 25 common COVID-19 vaccine questions
Vaccinations for COVID-19 began being administered in the U.S. on Dec. 14, 2020. The quick rollout came a little more than a year after the virus was first identified in November 2019. The impressive speed with which vaccines were developed has also left a lot of people with a lot of questions. The questions range from the practical—how will I get vaccinated?—to the scientific—how do these vaccines even work?
Keep reading to discover answers to 25 common COVID-19 vaccine questions.
More From Tuscaloosa Thread