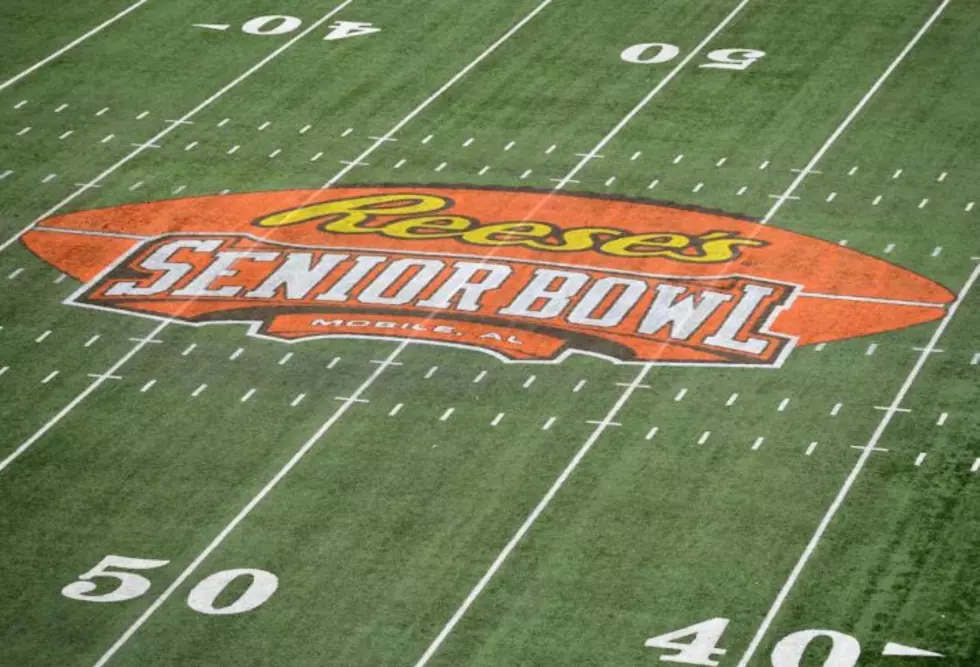 Senior Bowl Practice Report: Day 1
John David Mercer-USA TODAY Sports
Running back Brian Robinson and defensive lineman Phidarian Mathis have finished their first practices at the Senior Bowl. With just two crimson helmets on the field at Hancock Whitney Stadium, both have to find a way to rise to the occasion and build on their respective draft stock.
Starting with Robinson, the 6-foot-1, 226lb rusher had a relatively underwhelming day. A fellow media scout member told me he saw some of the same problems with Robinson's pass protection as I discussed in his scouting report. He added that Robinson ran one wrong route during one on ones but that's not enough to truly get concerned over.
Read More: Senior Bowl Scouting Report: Brian Robinson
With more backs surrounding Robinson, his lack of explosion is just a bit more glaring next to shiftier guys like D'Vonte Price of Florida International and ZeQuandre White of South Carolina. Of course, Robinson is still projected to go higher than both of these backs as well as the other bruiser, Dameon Pierce from Florida, once the NFL Draft does come around.
It's still the first day and it's not full contact. Where Robinson makes his bread is breaking tackles. Scouts will be more interested to see him do that in the coming days.
As for Mathis, the big man was outshined by Georgia's Devonte Wyatt and at times Arkansas's John Ridgeway III. All that truly means is that Mathis isn't showing truly dynamic flashes. Ridgeway had his fair share of losses as it stands anyway.
Read More: Senior Bowl Scouting Report: Phidarian Mathis
Mathis lined up primarily at nose tackle, though in run situations he saw more time at three-technique. Mathis used his natural length to read and react to the plays developing in front of him and shed to the ball carrier. Still, his get-off wasn't on par with his teammates today. It wasn't Will Anderson after all.
It's not that either Crimson Tide player had a bad day, neither is separating themselves from the pack. Regardless it's just day one and the pads aren't on yet.
2022 Alabama Crimson Tide Career Record Book
With another season in the books, new Crimson Tide legends have writ their names in Crimson Flame. This is the 2022 Alabama Crimson Tide Record Book.
2021 SEC Championship Game Alabama vs. Georgia
The Alabama Crimson Tide defeated the No. 1 ranked Georgia Bulldogs 41-24 to win the 2021 SEC Championship.
More From Tuscaloosa Thread