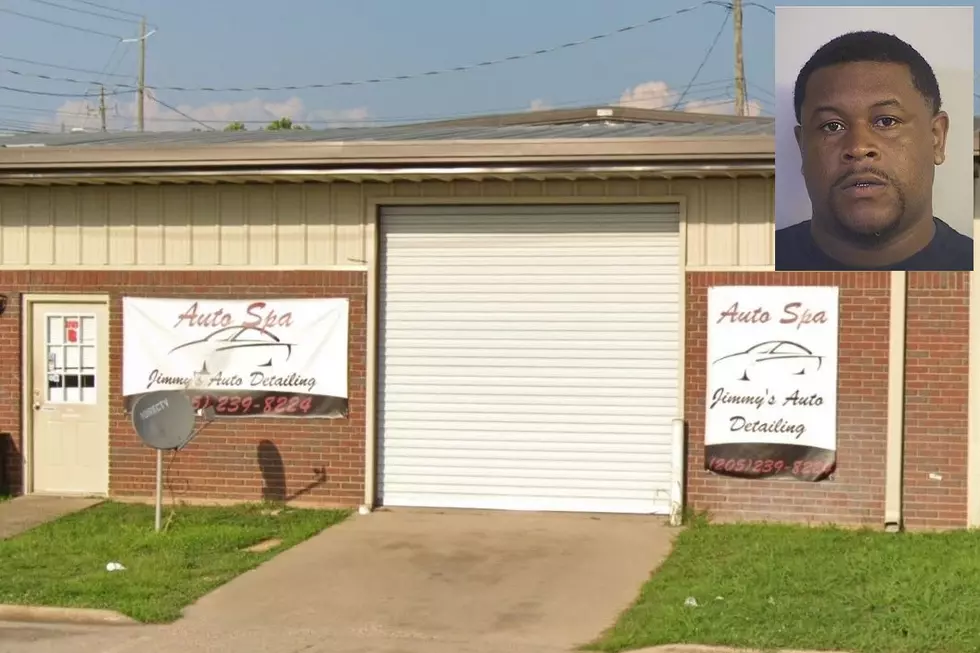 Police Seize $17,500, 4 Guns from Business Owner Accused of Trafficking Cocaine
(Google Maps)
Police in Tuscaloosa seized a large amount of cash, marijuana, cocaine and guns from a man accused of trafficking drugs out of the automotive detailing shop he operates on 25th Avenue.
In a Fruits of Crime Forfeiture lawsuit filed Monday, police said a drug investigation led the West Alabama Narcotics Task Force to Jimmy Lee Spencer, Jr., who was suspected of transporting large amounts of marijuana into the area.
Spencer also operates Jimmy's Auto Detailing Spa on 25th Avenue, which narcotics agents surveilled last month. They reported "very little legitimate business being conducted" there and said they saw at least one employee at the shop allegedly conduct a face-to-face drug sale at the shop.
A judge signed a search warrant for Spencer's residence, and narcotics agents conducted the search last week.
Police allegedly found 141 grams of marijuana and bags, scales and vacuum sealers used to package it for small-scale sales inside the home. There were reportedly two safes in the residence, both of which were opened during the search. One contained more than $2,000 cash, and a larger safe reportedly held $15,000 in cash and 145 grams of cocaine with a street value of nearly $6,000 along with a few personal effects.
In addition to the $17,500 in cash, the marijuana and the cocaine, officers recovered two loaded firearms from the house and two more in vehicles at Spencer's residence.
Spencer reportedly told WANTF agents he forgot the cocaine was in the safe and was just holding it for a friend who had been arrested, but officers were unconvinced.
Spencer was charged with trafficking cocaine, first-degree possession of marijuana and failure to affix a tax stamp. The trafficking charge carries a $1.5 million bond, and Spencer remained jailed Tuesday.
All of the drugs, cash and guns were seized from the property.
Top Stories from the Tuscaloosa Thread (5/2 - 5/9)
19 of the Top Stories published by the Tuscaloosa Thread during the week of April 25th, 2022.
More From Tuscaloosa Thread