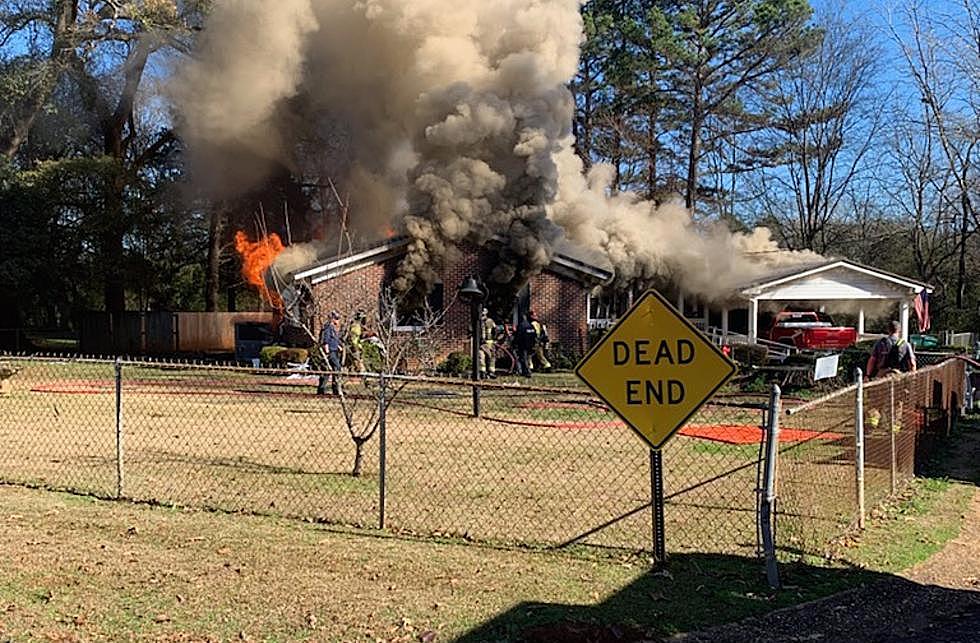 Police Identify Man Killed in Home Explosion in Cottondale, Monday, GoFundMe Launched
(Tuscaloosa Fire Rescue)
Police in Tuscaloosa have identified a 92-year-old man who died Monday morning after an explosion inside a home in Cottondale sparked a massive fire.
Captain Jack Kennedy, the commander of the multi-agency Tuscaloosa Violent Crimes Unit, said the victim was Leon Beck, 92, who was in the house with his wife and son at the time of the fire.
The others were able to escape the house as first responders arrived, but Beck could not make it out and his body was later recovered by firefighters with the Tuscaloosa Fire Rescue Service.
Friends of the family have launched a GoFundMe to help raise money for the Becks , who lost their home as well as a beloved family member Monday morning.
The campaign aims to raise $5,000 to help pay for funeral expenses, cost of living expenses and possible repairs to their Cottondale home.
Kennedy said the VCU will investigate the fire and Beck's death, as his unit looks into all unnatural deaths that occur outside of medical facilities within Tuscaloosa County.
The VCU will work hand-in-hand with the Tuscaloosa Fire Rescue Service, the state of Alabama's Fire Marshall's office and Federal agents from the Bureau of Alcohol, Tobacco, Firearms and Explosives on the case.
Their involvement does not necessarily imply foul play or criminal action, and Kennedy said there are no initial indications that either occurred.
This is a developing story, stay connected to the Tuscaloosa Thread for additional details if and when they are publicly released.
Top Stories From The Tuscaloosa Thread (12/06-12/10)
More From Tuscaloosa Thread