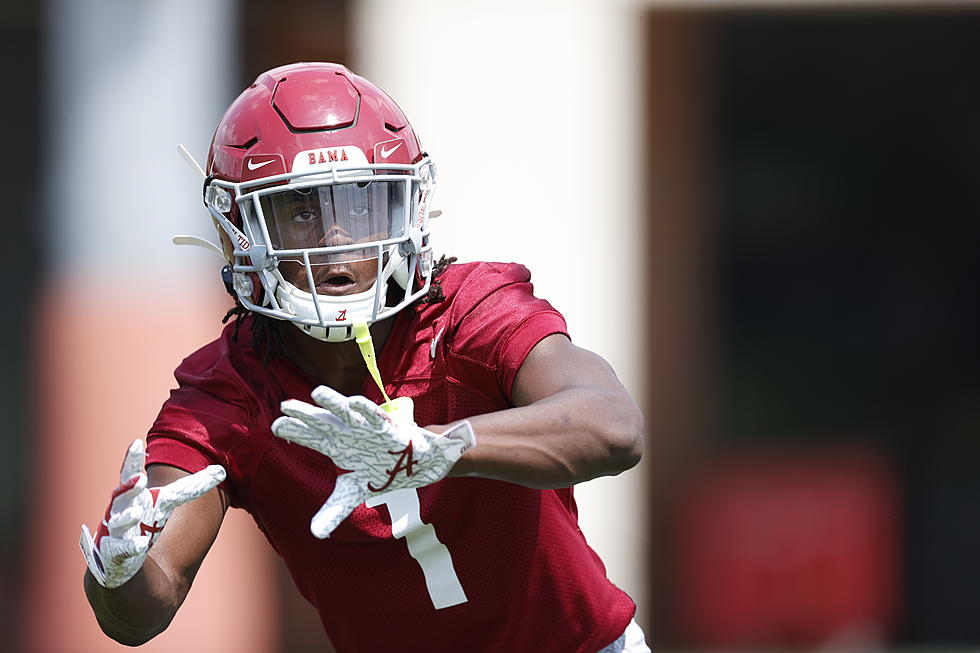 OH YEAH! Kool-Aid McKinstry Signs NIL Deal With Kool-Aid
Crimson Tide Photos / UA Athletics
One of the most popular new players for the Alabama Crimson Tide is incoming freshman cornerback Ga'Quincy "Kool-Aid" McKinstry. Today the former No.1 recruit in the state of Alabama announced he has signed an agreement with the popular beverage that shares his namesake.
Kool-Aid and McKinstry celebrated the most obvious partnership since the advent of Name, Image and Likeness by swapping profiles on Twitter.
The Alabama corner adopted the Kool-Aid Man as his new profile image and the drink company swapped its profile picture to the future superstar.
McKinstry hails from Pinson Valley High School where he led the Pinson Valley Indians to the 6A Alabama state championship in 2020. He chose Alabama over Auburn and LSU and reportedly will have the option to join the Alabama basketball team during the football offseason.
While at Pinson Valley he was named Alabama's Mr. Football and was also awarded the High School Sports Male Athlete of the Year by USA Today.
He enrolled at Alabama in January and has already made an impact, standing out with a strong performance in the 2021 A Day. In the spring game he recorded three tackles and created two turnovers, he was given the Ozzie Newsome Most Improved Freshman Award by the coaching staff.
Go out and support the freshman by purchasing some Kool-Aid for your next tailgate.
SEC Mascots
Highest Rated Recruits in Bama Hoops History
Take a look at the highest rated recruits to play for Alabama since 2000 according to 247Sports.
Alabama Crimson Tide All-Time Passing Leaders
The 2021 Alabama Football Schedule in Photos
Meet The 2021 Alabama Offense
The 2021 Alabama offense only brings back three returning starters from the 2020 squad. Get ready for the new season by getting familiar with this year's Crimson Tide offense.
More From Tuscaloosa Thread