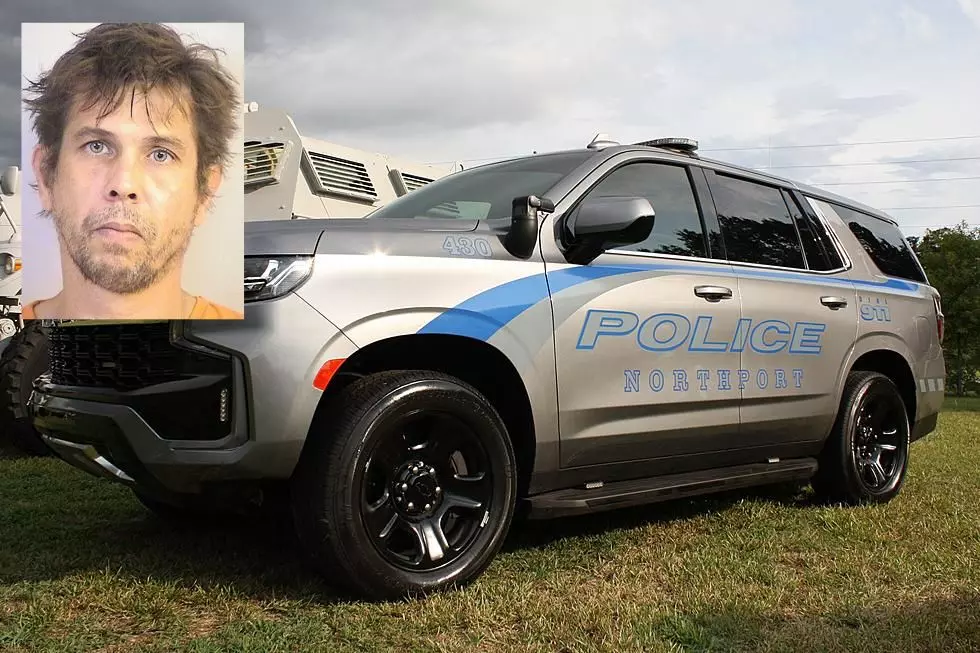 Northport Police Find 5 Pounds of Marijuana During Search of Home
(J.R. Moore | Townsquare Media Tuscaloosa)
Police in Northport discovered more than five pounds of marijuana in a home they were clearing this weekend, court documents filed Monday say.
In a recently filed deposition, investigators said officers were called to a residence in the city Saturday by someone who was afraid for their life.
Because the initial call involved a juvenile and allegations of domestic violence, some details included in the deposition will not be shared in this report.
The original call led to a tactical team clearing the house, where officers allegedly found 42-year-old Aaron M. Downs and "a large clear bag laying on the living room floor in plain view containing a green, leafy substance."
Agents of the West Alabama Narcotics Task Force were called to the scene to assist, and a field test reportedly confirmed the substance found in the home was marijuana -- more than 2,500 grams of it, which converts to 5.6 pounds. The search also allegedly turned up a digital scale with marijuana residue on it.
Police determined the marijuana belonged to Downs, who court records list as a resident of Centralia, Illinois.
WANTF agents arrested Downs on the scene of the search and charged him with trafficking marijuana, possession of drug paraphernalia and failure to affix a tax stamp.
Downs was placed in the Tuscaloosa County Jail where his bond was set at $1,012,500. He remained jailed Tuesday afternoon.
Top Stories from the Tuscaloosa Thread (9/26 - 10/3)
19 of the Top Stories published by the Tuscaloosa Thread during the week of September 26th, 2022.
More From Tuscaloosa Thread