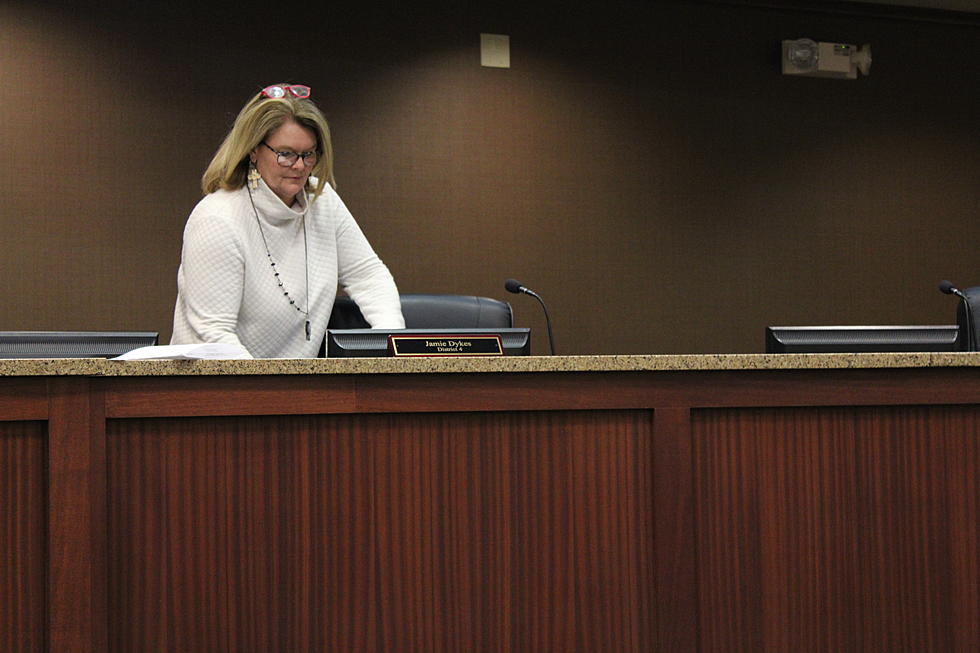 Northport Councilwoman Resigning from All Committee Roles Without Explanation
(Stephen Dethrage, Townsquare Media)
Turmoil continues inside Northport City Hall, where councilwoman Jamie Dykes is stepping down from all her committee seats Monday night.
The Northport City Council consists of five elected council representatives who generally meet every other Monday to do the city's business. There are also six council committees, where council members who are passionate about a particular subject in government can discuss and shape policy related to that subject before bringing it to the full council for consideration.
Those committees include Finance, Projects, Administrative, Retail Development, Public Safety and Community Outreach.
Councilwoman Dykes, who was first elected in 2020 to replace former councilman Robby Davis, was the chairperson of the Community Outreach Committee and co-chair of the Projects Committee.
Agendas for this Monday night's meeting were published Friday, and they include a resolution to appoint new council members to those roles because Dykes has resigned.
"Councilwoman Dykes has resigned as Chair of the Community Outreach Committee, and Co-Chair of the Projects Committee. Consequently, the attached resolution will reassign members to the respective Committees," the resolution reads.
On Monday, the council will consider a recommendation from council president Jeff Hogg to make Woodrow Washington the chairperson of the Community Outreach Committee and Christy Bobo its co-chair. Hogg himself heads up the Projects Committee and recommended that newcomer Karl Wiggins be named co-chair.
The resolution does not say why Dykes resigned, and the councilwoman has declined to answer or return multiple calls and messages from the Tuscaloosa Thread.
The changes come months after the resignation of former Mayor Bobby Herndon, who stepped down at the beginning of 2023.
Former councilman John Hinton now holds the mayor's office, and Wiggins was appointed to Hinton's council seat by Governor Kay Ivey in March but only because the council could not agree on a successor during a 30-day period when they could have made the appointment themselves.
For more on this situation as it unfolds and coverage of the council meeting Monday night, stay connected to the Tuscaloosa Thread.
Top Stories from the Tuscaloosa Thread (5/1- 5/8)
18 of the Top Stories published by the Tuscaloosa Thread during the week of May 1st, 2023.
More From Tuscaloosa Thread