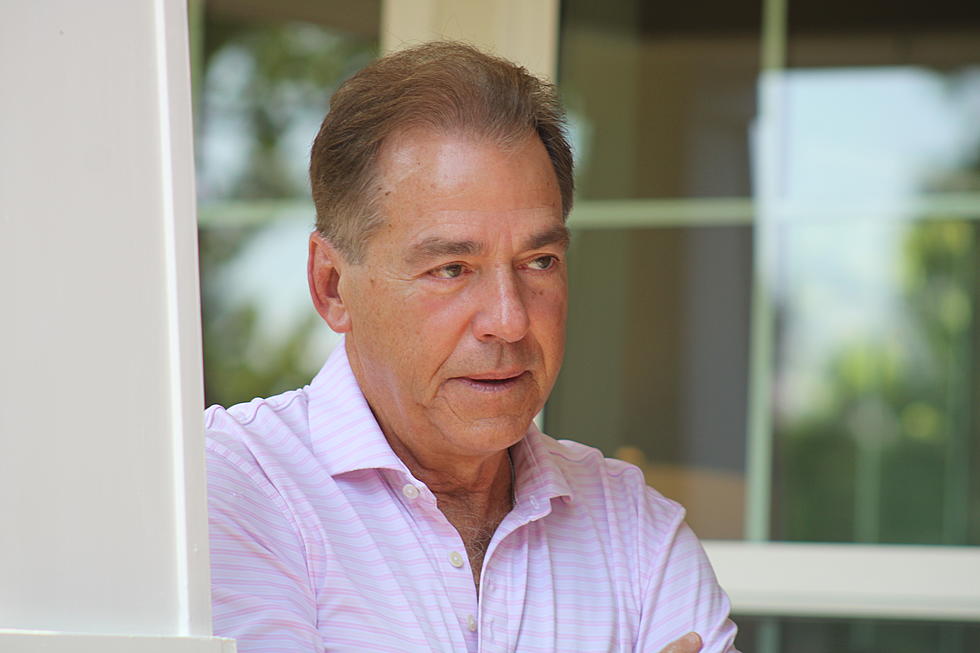 Alabama Coach Nick Saban Signs Letter Urging Senator to Pass Voting Rights Bill
(Noah Lueker | Tuscaloosa Thread)
Alabama Football Head Coach Nick Saban joined four other sports legends in co-signing a letter urging a US Senator to support and pass voting rights legislation.
The letter, which was dated January 13th, asks West Virginia Senator Joe Manchin and other members of Congress to "enact laws that set national standards for the conduct of Federal elections and for decisions that determine outcomes."
Saban, a West Virginia native, noted in his signature that he has coached the most college national championship teams in history with seven rings to his name including six since he took the reins at Alabama in 2007.
He was joined in the signing by NBA Hall of Famer Jerry West, former NFL quarterback Oliver Luck, former NFL linebacker Darryl Talley and former NFL Commissioner Paul Tagliabue.
In the letter, the sports legends say the principles of open, fair elections that are impartially conducted and counted are "under intentional and unprecedented challenge."
Saban and company urge Manchin to shape and pass legislation "to secure our democracy by protecting election integrity, principled Presidential transitions and our national security during transitions."
Read the full text of the letter here.
The letter drew support and ire in a predictably divided social media landscape, including a Tweet from South Carolina's Rep. Ralph Norman, who said Saban "should focus on winning National Championships instead of destroying our elections."
The New York Times reported Tuesday that the Senate will soon begin debating legislation to combine the Freedom to Vote Act and the John Lewis Voting Rights Advancement Act.
Any hope to advance such legislation rests largely with Manchin and Arizona Sen. Kyrsten Sinema, centrist Democrats who have been hesitant to override or undermine Republican filibusters keeping such legislation from passing.
2021 SEC Championship Game Alabama vs. Georgia
The Alabama Crimson Tide defeated the No. 1 ranked Georgia Bulldogs 41-24 to win the 2021 SEC Championship.
Top Stories From The Tuscaloosa Thread (1/10-1/14)
More From Tuscaloosa Thread