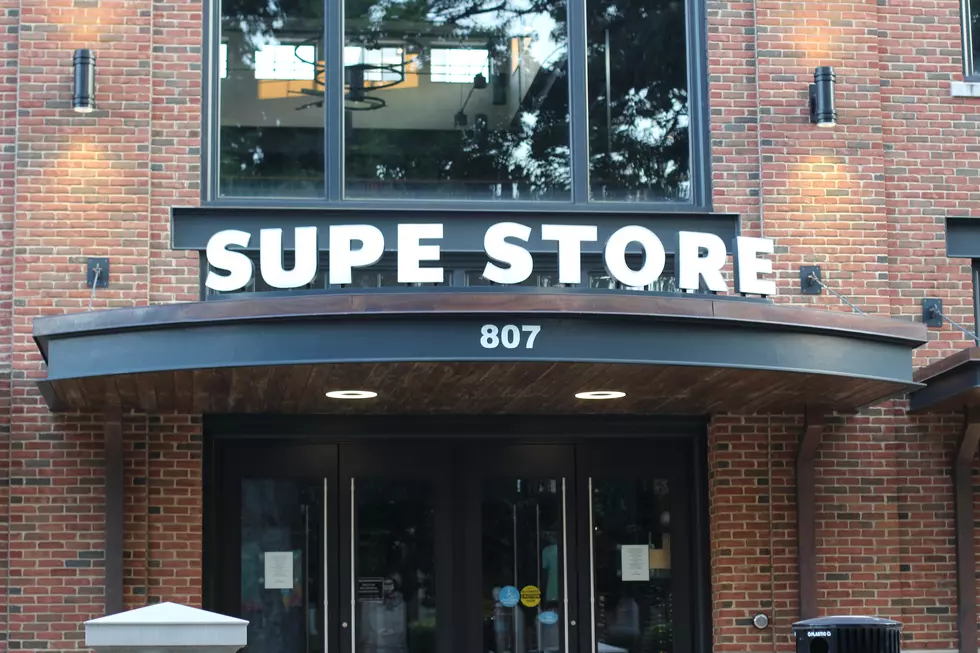 New Supe Store Location to Open on the Strip for A-Day
(Noah Lueker, Townsquare Media)
A new Supe Store location is expected to open in the University Town Center on the Strip for A-Day in April and be open for business for the entirety of the 2021 football season this fall.
According to University of Alabama spokesperson Shane Dorrill, UA is still exploring the logistics of opening this branch permanently.
Taking over the old Holler and Dash Biscuits storefront, this location is ideal for quick access to Crimson Tide merch and student supplies. The University of Alabama owns the entire stretch of land spanning from Moes Southwest Grill to the former Mooyah Burgers, Shakes and Fries, much of which has been vacant for the last two years.
The former Holler and Dash Biscuit location was originally purchased by Cracker Barrel to be renovated into a Jacksonville, Florida-based breakfast favorite called Maple Street Biscuit Company. There has been no change since the 2019 announcement.
Additionally, the space formerly rented by Mooyah Burgers, Shakes and Fries was supposed to be transformed into a Golden Rule Bar-B-Q. Even as the barbeque joint's "coming soon" signs are still plastered in the windows, UA is looking for new tenants for that space as well.
"The university is evaluating options for the Mooyah space at this time," Dorrill said.
The same story goes for the former home of Little Italy Pizzeria, a Druid-City favorite previously located in the same shopping center that closed last month.
However, students seem excited at the prospect of the Supe Store coming to the Strip. According to a Twitter poll of 56 students, 66% would like to see the Supe Store adopt this storefront as a permanent location.
The opening of the Supe Store on the Strip bodes well for the development of the rest of University Town Center. At the very least, expect to be able to grab a t-shirt from the Strip location this coming April during A-day and next fall for football season.
The 10 Greatest College Football Rivalries
More From Tuscaloosa Thread