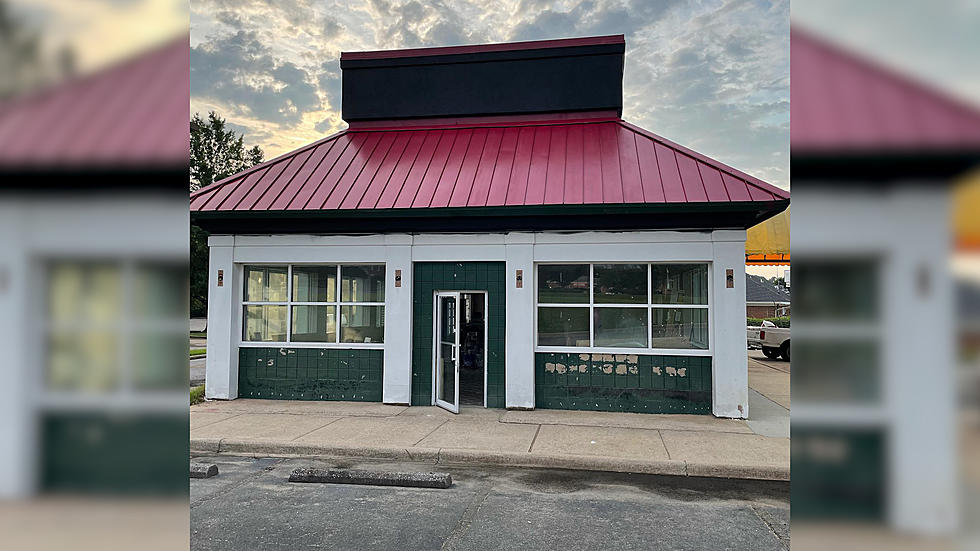 New Specialty Pizza Shop "TuscNY" Coming Soon to Tuscaloosa, Alabama
(TuscNY, Facebook)
After a cross-country journey to learn everything there is to know about pizza, Tuscaloosa restaurateur Dan Robinson has returned to the Druid City to fast-track work on his brand new specialty pizza shop "TuscNY."
The new restaurant sits across the boulevard from Southern Ale House in the former Jerry's Dry Cleaners building at 229 McFarland Circle North. Robinson has been in the restaurant business for the past 40 years and is the former owner of downtown Tuscaloosa's specialty grocery store Cravings.
"In all my years owning and operating restaurants, I never tried pizza," Robinson said. "A few years back, I attended the International Pizza Show in Vegas and I met some of the top people in the business. I offered free labor in exchange for learning how to cook. I went to New York, Chicago, Vegas and I eventually found my own style."
Robinson started cooking Detroit, Sicilian and New York-Style pizzas for Cravings and gained a decent following. He described this new venture as a sort of "unscratchable itch" that he wanted to learn more and more about.
He sold Cravings in September of last year, and quickly pursued plans for a new restaurant focused specifically around his pizzas. He spent this summer traveling the country and volunteering time at various pizzerias.
Robinson first spent a week and a half in Las Vegas at Metro Pizza and Esther's Kitchen and went on to Chicago to work at Paulie Gee's Logan Square and Daisies. He closed out his odyssey training at Patricia's of Morris Park in the Bronx.
Despite all his travels, Robinson said he felt drawn back to Tuscaloosa to launch his new restaurant.
"I was originally looking to set up in Houston because I have family there. I also looked to go back to New Orleans, where I was for 10 years before I came to Tuscaloosa... I even looked to settle in Sedona or Tucson," Robinson said. "But I feel like we've built up a strong following here, especially with the pizzas. And I knew I loved this town and the atmosphere."
Robinson was torn between opening the shop downtown closer to Cravings and where he is right now. He sees this new location as a way to target a new crowd.
He said that Cravings served roughly 85% students and 15% locals, and he expects TusccNY to do the opposite. Being close to a more residential area while still being less than a mile from campus, Robinson hopes that all sorts of people will come to the restaurant.
"I don't want to use the word upscale, but I want this place to be nice," Robinson said. "I want to create an environment where if you come in wearing shorts, you're fine. And if you're dressed up a little bit, you're also going to feel very comfortable here."
Inside the restaurant will feature a 20-foot bar that will serve craft cocktails. The dining space will seat 42 people at both tables and booths in view of the open kitchen. The middle area is set up so large groups can push tables together easily.
A drive-thru station will also be available so people won't need to park and come in for carryout orders. Robinson said he also aims to add an outdoor patio space in the near future, but he wasn't sure when that would be done.
Robinson proudly teased a large wall mural dividing the dining area and the kitchen created by local artist Becca Lennon Ray that should be done by the time the shop opens.
TuscNY will feature his Detroit and Sicilian-stye pizzas to start, which Cravings customers will be familiar with. He plans to add New York-style pizza very soon after opening. Robinson said that what sets his menu apart from others is his fresh ingredients.
"Everything we make here is from scratch," Robinson said. "It's all-natural, no chemicals in anything. Our tomato sauce is tomatoes, salt and a little bit of lemon citric acid. Our cheese is 100% whole milk mozzarella. And the dough has five ingredients: olive oil, salt, water, flour and yeast."
His goal is to eventually sell fresh pasta, including to-go orders by the pound. Robinson intends to open for lunch and dinner, with a chance to add Saturday or Sunday brunch.
"We'll probably open for takeout and delivery only at first as we're getting ready," he said. "Then we'll open for one lunch or dinner period, then bump it up to both. Right now, plans are to be closed at least one day a week, but it's too far out to know when."
Robinson said he expects to first be operational by mid-September. He joked that he would likely have a lot of demo pizzas going out for free before his official opening.
For more information, follow TuscNY on Facebook or @TuscNY_ttown on Instagram.
7 Fast Food Restaurants We Need in Tuscaloosa
6 Tuscaloosa Restaurants We Miss Desperately
Top Stories From The Tuscaloosa Thread (7/26-7/30)
More From Tuscaloosa Thread