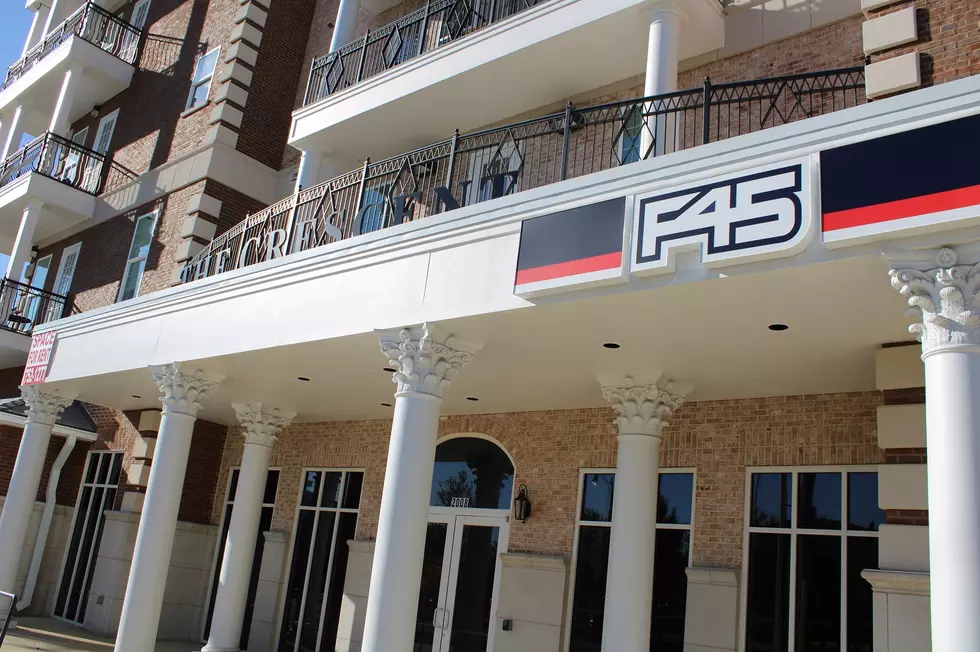 New High-Intensity Fitness Studio Opens in Downtown Tuscaloosa
(James Benedetto)
Enter your number to get our free mobile app
A new fitness studio offering short, high-intensity workouts for everyone has opened for business in downtown Tuscaloosa.
F45, a franchise training facility, opened its seventh location in Alabama last week on University Boulevard, next to Royal Crown Fine Cleaners.
According to Studio Manager Jacob Summers, the new training facility will offer 45-minute classes that combine over 2,700 exercises so customers do not have the same workout twice.
"So we do classes from beginning to end that are 45 minutes long [which] includes the introduction, where the trainers explain what the workout is going to be along with the demonstrations, the warmup and then the exercise," Summers said. "So it's basically the functional fitness in a HIIT (high-intensity interval training) style setting where you could work anywhere from 30 to 45 seconds and then have a 10- to 20-second break."
The new studio, which officially opened its doors on Halloween, is geared toward a team workout experience that uses weights but doesn't focus on one specific workout or muscle group.
"That's really the part that separates us from [Crunch Fitness or Crossfit] is that it's functional, so it's still going to be weights, but it's going to be movements that you use for your everyday life," Summers said. "Somebody is not stepping in there in order to get the strongest or the fastest or performance to be an athlete. They're stepping in there to be as strong and as fast they will ever need to get in shape to change their lives through a team training experience."
F45 has locations in Birmingham, Mobile, Huntsville and Auburn where patrons can workout in their studios or checkout online workouts to do at home. Summers, a powerlifter, said he uses the F45 workouts to supplement his strength workouts for more cardio workouts.
"We make it very easy for you to come in and have everything you need, like exercise demonstrations for an all-around workout and you don't have to think about it the whole time," Summers said. "We are there to guide you at all times [so] that you walk in, minutes later you walk out, you've gotten everything you need and we look forward to seeing you again tomorrow."
Top Stories from The Tuscaloosa Thread (10/26 - 10/31)
More From Tuscaloosa Thread