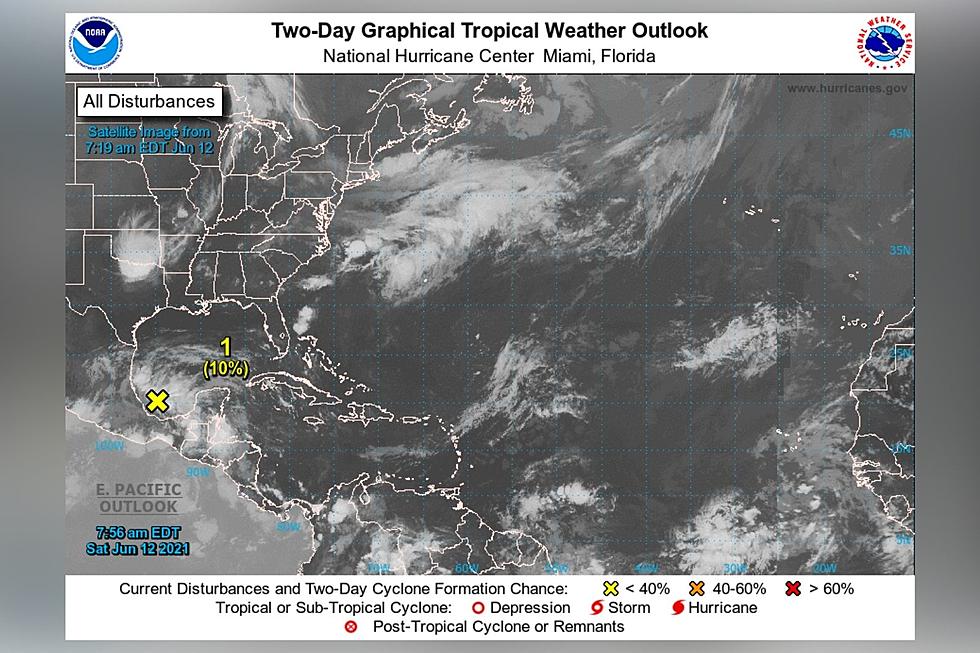 Watch, Wait, and Prepare: Monitoring the Gulf of Mexico for Potential Development
National Hurricane Center
We are in the startup phase of Hurricane Season that lasts until November 30th. It was a very busy hurricane season in 2020 and it broke records. In May, I reported that we are expecting a possible "above-average" hurricane season for 2021. The meteorologists from Colorado State University meteorologists predict the following forecast parameters for the Forecast for 2021 Hurricane Activity.
18 Named Storms
80 Storm Days
8 Hurricanes
35 Hurricane Days
4 Major Hurricanes
9 Major Hurricane Days
The National Hurricane Center in Miami, Florida, notes that "an area of cloudiness and showers has developed over the Bay of Campeche and the adjacent land areas. Slow development of this system is possible during the next several days as it moves slowly and erratically, and a tropical depression could form in this area by the middle of next week. It has a low (10 percent) chance of formation during the next 48 hours and a medium (40 percent) chance during the next five days. Due to the slow motion, regardless of development, heavy rainfall is possible over portions of Central America and southern Mexico."
What does that mean for Alabama?
We watch, wait and prepare. Models are predicting that there could be a development in the Bay of Campeche. One model shows the potential system could shift toward the northern gulf coast. Another model shifts this development towards the North Central Gulf of Mexico.
It's still very early in the forecasting for this system. So many variables could change the potential for development in the Bay of Campeche, like wind shear and warm waters. However, I am concerned about an influx of rain in the southern region regardless of whether the low pressure develops into a depression or tropical storm.
As always, I encourage Alabamians to stay informed. We will bring you updates as this potential system develops.
(Source) Click here for more from the National Hurricane Center.
Destin, Florida Indulgent Lifestyle Airbnb
Destin, Florida Indulgent Lifestyle Airbnb
Book Your Beach Getaway at this Pensacola Airstream Camper
Are you looking for a fun getaway that won't break the bank? You can book your vacation at a vintage Airstream that's just minutes away from Pensacola Beach.
Ocean Springs, Mississippi - Just Four Hours Away!
LOOK: 15 Discontinued McDonald's Menu Items
More From Tuscaloosa Thread