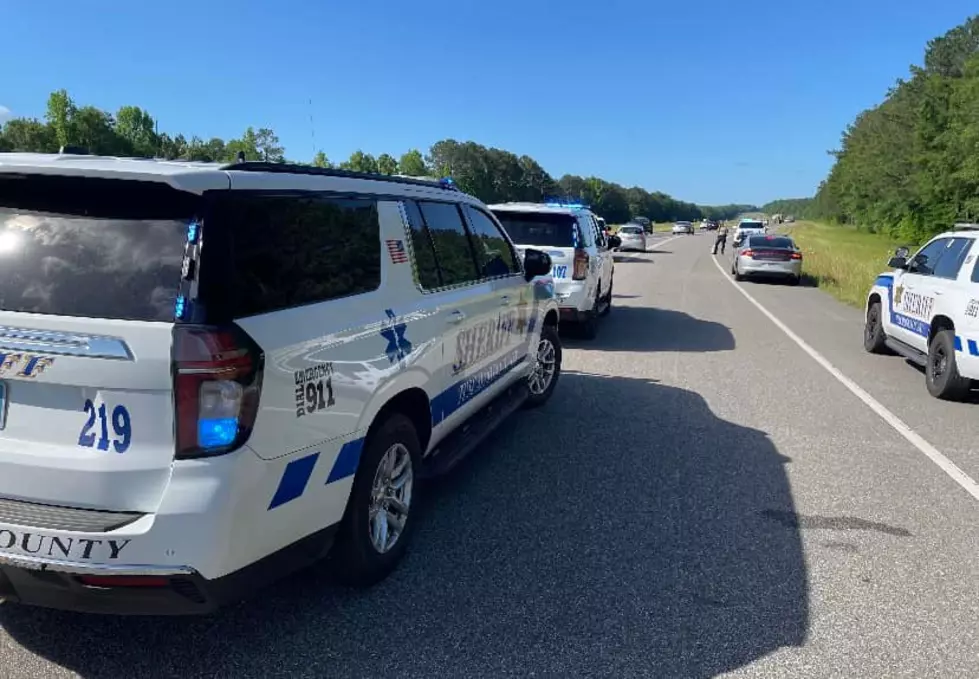 Tuscaloosa Deputies Capture Mississippi Murder Suspect After Interstate Chase
(Tuscaloosa County Sheriff's Office)
Deputies with the Tuscaloosa County Sheriff's Office were able to capture a wanted murder suspect from Mississippi after an interstate pursuit Saturday morning.
According to a Facebook post from the sheriff's office, deputies received a tip that a murder suspect from Okitebbha County, Mississippi was headed west on I-20/59 Saturday morning, leaving Jefferson County and entering Tuscaloosa County.
TCSO deputies were able to spot the suspect's vehicle at Exit 73 near Tuscaloosa's McFarland Boulevard and attempted to pull the driver over, but he reportedly fled and law enforcement officers were forced to chase him down the interstate.
11 miles after they first spotted his vehicle, a TCSO deputy was able to disable the fleeing vehicle with a spike strip on the interstate, according to the post. The vehicle came to a stop near Exit 62 outside Fosters.
The suspect, 31-year-old Arti Brown, was taken into custody and booked in the Tuscaloosa County Jail awaiting extradition back to Mississippi on a first-degree murder charge.
Read the full post from TCSO below, and stay connected to the Tuscaloosa Thread for updates on this case if they become available.
Top Stories from the Tuscaloosa Thread (4/18 - 4/25)
15 of the Top Stories published by the Tuscaloosa Thread during the week of April 18th, 2022.
More From Tuscaloosa Thread